Amazon and Best Buy deal has all iPhone 11 cases at 40% off Apple's price
We may earn a commission if you make a purchase from the links on this page.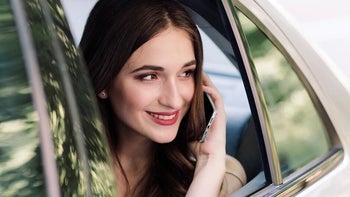 In quite the unprecedented move, both Amazon and Best Buy, the largest third-party accessory sellers, have slashed prices for ALL
iPhone 11
series cases at nearly half off for some variants.
You can, for instance, now go to Amazon, and get, say, the most popular Silicone case for it that flaunts the flamboyant colors of the iPhone 11's glass back, at $24, instead of Apple's own $39 pricing.
That's almost 40% off, but there is more. The expensive Leather Folio case for the 11 Pro Max is $79 instead of the whopping $129 that Apple asks for it. To top it all off,
Best Buy
is now matching some of these Amazon-level prices for different models and colors. Here's the full breakdown with links towards the best iPhone 11, Pro and Max case deals you can find.
Amazon's iPhone 11, Pro and Max official Apple case deals
Look, Ma, iPhone 11 Pro in clear
heels
case! While the transparent silicone casing was an iPhone XR privilege in 2019, the year 2019 brought its unassuming personality
to the 11 Pro and Max
for $39, too. Hey, that Midnight Green has to be flashed somehow, right?
The iPhone 11/Pro/Max Leather Case is 40% off
The iPhone 11 leather case is the familiar leather protective case tailor made to fit the new camera "island". It comes in a ton of color options: saddle brown (our favorite), cosmos blue, pink fuchsia, dark aubergine, charcoal gray, taupe, midnight blue, black, red, you name it.
Keep in mind that leather cases do age with time, but it is an effect that gives them character and style. The leather Apple is using is described as "specially tanned and finished European leather, so the outside feels soft to the touch and develops a natural patina over time". The leather case is compatible with wireless charging, so you don't need to take it off while you refill your battery wirelessly.
Save $15 on the most popular iPhone 11/Pro/Max Silicone Case


The good old affordable silicon case is available for the 11 as well in blue, red, ultra violet, white, pink, and the new green color. This case has a snug fit and adds very little bulk to the already compact iPhone 11. On the inside, there is soft microfiber for additional care for your scratch-free iPhone. And it is compatible with wireless charging, so you don't need to take it off when you wirelessly charge the 11.



Save $51 on iPhone 11/Pro/Max Leather Folios