Best affordable 1080p quad-core phones
45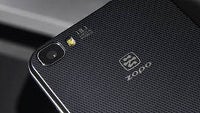 The
Samsung Galaxy S4
and
HTC One
might be the best selling devices right now, but they are not the only devices featuring a 1080p display and a quad-core processor. Actually, if you are not a gamer to care about the absolute best performance on a phone, there are plenty of alternatives.
The Galaxy S4 and the One both cost north of $600 off contract, but what if we told you that you can get a phone with a 1080p display and a quad-core processor for around $200? That's a third of the price, and with processor technologies taking a huge leap, performance on these devices is lag-free.
There are a few things we should warn you about, though. The first one is that you'd have to overcome your fear of buying a smartphone from a white-box manufacturer. These phones are made in China and carry unknown brand names like Xiaomi, Umi, Zopo and Tianhe, but many of them are put together in the same facilities that manufacture iPhones and Galaxies.
The second one is plastic. If you care about the absolute premium design with aluminum unibodies, you won't find it here. The third one is the lack of 4G LTE connectivity - those phones are great performers in terms of processing power but virtually none support LTE speeds. And finally, for some reason they all tend to perform poorly when it comes to video recording. Don't worry about image stills - they are mostly okay, but a lot of the Chinese phones have not yet figured out a way to do so well in video.
With no further ado, here are the best affordable 1080p quad-core phones, take a look.