Best Android, iPhone and iPad adventure games of 2015
2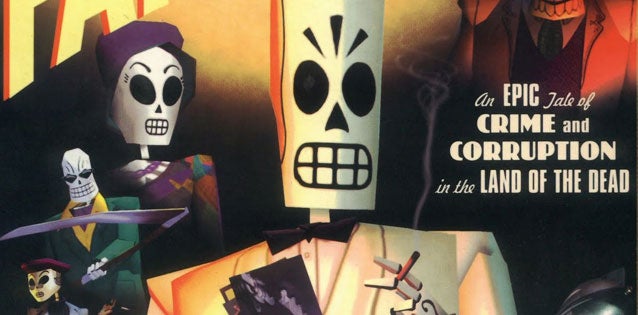 We're nearly halfway through 2015, and with so many great new adventure games for Android and iOS, it's sometimes hard to keep track. It's time to make some order in that list every gamer has in their head about those games that you still haven't played, but absolutely must not forget to check out.
In this selection, we look at the best iPhone, iPad, Android and Windows Phone adventure games of 2015 and 2015 only. This means two things: we will include only the very best games that you won't regret playing, and all of them will be released in 2015.
Is it a murder case or a trip to the land of the dead, these adventure games have a crazy interesting story
The adventure game genre seems to have been around since the early dawn of gaming and needs no introduction, but we ought to say that there is some variety in it: from flat point and click games to more elaborate 3D-esque creations. Naturally, adventure games are all about the plot riddled with twists, and a good story was one of our main requirements when picking the best adventure games. Take a look at them right below: the best Android, iPhone and iPad adventure games of 2015.




#9: Murder in the Hotel Lisbon
Price: $2.99
With enchanting retro pixel-art graphics, and an engaging gameplay, this game puts you in the role of solving a mega-murder hyper-story. The game also takes pride in its 'crappy jokes', but in reality it is a refreshingly funny, little humorous creation. And quite honestly, how can one resist a game that says it's the 'best game ever*' with the asterisk explained as it being 'not the best game ever'.
The price of Murder in the Hotel Lisbon is set at $2.99, a reasonable cost for this madness of a murder case.
#8: Ryan North's To Be Or Not To Be
Price: $5.99
William Shakespeare's Hamlet is a work of art that will have future generations ponder upon the big life choices contained within its 'To be or not to be' question, but it is now that you can re-live the life of Hamlet in a second-person adventure where you can choose to play as the prince, Ophelia, or even King Hamlet who dies at the very start of the story. As you can probably already sense, this game does not lack its fair share of humor...
#7: Adventures of Poco Eco - Lost Sounds
Price: $2.99
A relaxing exploratory game in an ambient, immersive audio-visual world. This fairy tale of an environment is filled with quick adventures, but you can also take your time and explore this virtual world. The goal is to help Poco and his tribe find their Sounds that they've lost by solving the mini puzzles.
#6: The Inner World
Price: $2.99
Imagine a quirky, two-dimensional world where everything is hand-drawn with heart-warming, cartoonish style. Now stop imagining and dive into this alternative universe by giving this game a try. In a nutshell, you play as Robert, the game's protagonist, and your goal is to save the world (doh). Together with the help of the mysterious thief Laura, you must figure out why winds don't blow in Asposia anymore while solving tricky puzzles along the way.
#5: Gemini Rue
Set in a fictional world, on a planet not unlike our own Earth, Gemini Rue tells the story of an ex-assassin in trouble and a man trying to recover his wiped memories. The captivating storyline is this title's strength.
#4: The Trace: Murder Mystery Game
Price: $4.99
#3: Fahrenheit: Indigo Prophecy Remastered
Price: $9.99
Originally released in 2005, Fahrenheit (known as Indigo Prophecy in North America) was a breakthrough in interactive narrative, teetering between the worlds of cinema and gaming while also embracing them, carving its own unique genre in the entertainment landscape. This newly remastered edition features updated graphics, a streamlined user interface custom-made for the touch screen, and full controller support.
#2: Grim Fandango Remastered
Price: $9.99
Grim Fandango, one of the adventure games with a place in the hall of fame of the genre, comes remastered for Android and iOS. The protagonist Manny Calavera, a travel agent at the Department of Death, sells luxury packages to souls on their four-year journey to eternal rest, but there's trouble in paradise and a love story in-between...
#1: Nubs' Adventure
Price: Free (full world requires payment)
Nubs' Adventure is a platforming action and exploration game with a charming retro style and an intriguing story to follow. Nubs' Adventure is an exploratory platformer meaning that you get to explore the world more than fight against enemies. The whole exploration starts from the moment that your main hero - Nubs - is kicked out of his house by the evil Reds and hes to rebuild his dwelling. With Nubs on his journey are his friends: the tiny wisp Ally and a huge worm named Brute. In this game, you get to explore four different world, each with their own secrets, enemies and traps. Control Nubs, as well as the wisp Ally and the worm Brute. Fight the evil Reds in epic boss fights. Solve puzzles and collect diamonds to rebuild your house.