Bad news root crew, the DROID 3 has a locked bootloader
99+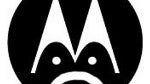 It seems like an inevitable outcome that we should have expected once we learned that the DROID 3 would feature an OMAP processor, but it has been confirmed that the DROID 3 has a locked bootloader. The news was confirmed on the Motorola Support Forums this morning by a forums manager named Matt.
Since the DROID 3 is packing an OMAP processor, that means it most likely has eFuse built in which will brick your phone if you attempt to unlock it. That said, eFuse isn't a death sentence for rooting. The DROID X wasn't able to be unlocked, but it did get
rooted a few weeks after launch
.
We'll keep an eye on the developer forums for any more news, but if you're looking for easy unlocking and rooting, Motorola still isn't the manufacturer for you.