BBM update fixes pictures issue on Android 7.0 Nougat devices
13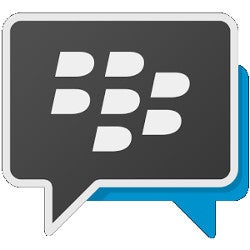 BlackBerry Messenger (BBM) still has a large user base, even though many of those who installed the application don't use it on a daily basis. Either way, the Canadian company continues to push updates to its messenger application in an attempt to gain many of the users it lost since its launch back in 2013.
The previous update released by BlackBerry on the Android and iOS platform brought a few new features and many improvements, including a simplified BBM Channel profile and join UI, as well as the ability to access 'BBM Groups' directly from the main navigation menu.
Also several navigation enhancements to services in the Discovery screen and BBM in-app browser have been implemented, along with support for full screen video support in BBM in-app browser.
However, the latest update is not about new features, but about bug fixes. Although the new release doesn't come with an official changelog, it looks like BlackBerry addressed some Android 7.0 Nougat related issues.
At least one bug with devices running Android Nougat that prevented users to receive pictures via BBM has been fixed in the latest update. Other issues might have been fixed as well, but this is the most important one.
So, if you own a Nexus smartphone and already upgraded to Android 7.0 Nougat, then make sure you update to the latest version of BBM since you won't have issues receiving pictures anymore.