Automate β automates your Android apps with flowcharts
1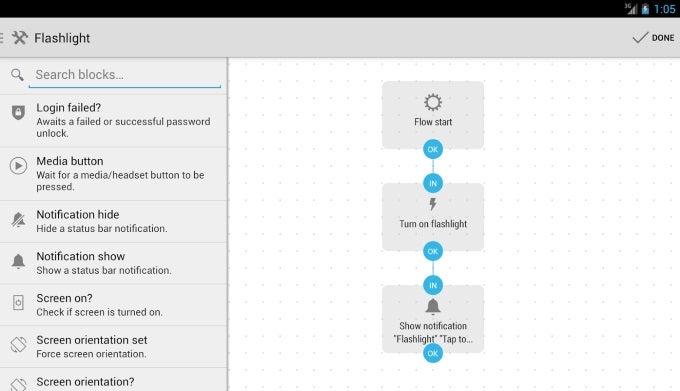 | | |
| --- | --- |
| Developer: LlamaLab | Download: Android |
| Genre: Productivity | Price: Free (with in-app purchases) |
Android automation apps are ripe for innovation. After
IFTTT
introduced a simple and clever concept for "telling" your phone the exact things it should do under certain circumstances, it's time to try doing things the old-fashioned way - with flowcharts! Automate β (β standing for "beta") is about that - having fun with rebuses while creating automations for your apps at the same time. It has a stellar interface that's organized around pre-defined blocks and comes with a few example automations to get you started.
The app features modular security that lets you grant it only the Android permissions you know about and will end up using. In addition to over 170 available blocks, power users can use programming fundamentals to define their own functions. And complete flow-charts can be shared with friends or other app users.
So, what is some cool stuff you can do with this app? You can flow-chart a trigger that detects when someone enters a wrong unlock password or pattern and takes a photo of their mug. Or automatically turn off Wi-Fi and make the phone silent as you leave for work. You can chart pretty much any process you can think of!
Automate is currently in an open beta that's free for everyone to use without limitations. There's lot of potential in here, so if you are into automating, give it a try.