Australian carrier Optus warned by government for overcharging customers over $9 million
3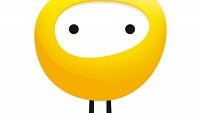 Australia's second largest carrier, and wholly owned subsidiary Singapore Communications, Optus, has just received a formal warning from the Australian Communications and Media Authority (ACMA) over an issue that resulted in billing errors overcharging more than 200,000 customers by nearly AU$9 million.
Those billing errors alone occurred between July 2011 and September 2012, but the issue was only brought to the attention to the regulatory body this past September, more than one year after the problem had been detected.
The issue itself apparently goes even further back than that, however. There was an IT upgrade error at Optus which caused Optus' billing system to incorrectly bill customers that were using the carrier's SurePage and SpinVox services. SurePage is a messaging platform where a real person answers your calls in lieu of voicemail if you are not available. SpinVox is a voice-to-text service.
All 237,500 affected customers have been reimbursed (with interest) already. The problem arose when Optus admitted to ACMA that it failed to fix the problem as soon as possible. The company has apologized and government spokesmen have noted Optus' work to resolve the issue, but the ACMA also formally drafted a letter warning Optus to comply with Australia's telecommunications consumer protection code.
For those that think issues like this do not hit close to home, just ask a subscriber of US Cellular. That company
has been contending with thousands upon thousands of billing problems
after a billing system switch last year. The problems with that issue have escalated to State level investigations and allegations of violations of consumer protection laws.
source:
ZDNet