US Cellular customers experiencing several issues, on the receiving end of billing system problems
7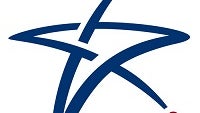 Nothing like a large-scale system update to crash things around you and upset your customers. US Cellular, the ninth largest carrier in the United States, and one of the larger regional carriers, embarked on a billing system upgrade late last month.
When you think about what billing systems actually do for carriers, they are more than a mechanism to collect money from customers. They are also a switch interface for reps to enact feature changes, activate or deactivate devices on the network.
If an account goes too long overdue, the system will suspend the account not allowing the customer to make or receive calls. When you buy a new phone or set up a new account, the billing system is where it all starts (and ends usually). In short, billing systems are very important for you the customer and the carrier.
US Cellular made the decision to go through a system upgrade and it appears the result has been something similar to a never-ending-migraine headache from the lower-plains of hell. According to one person claiming to be a US Cellular rep, about 40,000 customers did not receive a bill last month. It also looks like scores of people are finding their accounts in a state of "suspended" even if the balances are current.
Needless to say, US Cellular has been taking it on the chin in social media and in service complaints. The company, once known for having a stellar service reputation, cannot seem to catch up with the deluge of complaints that are currently pouring in.
Yesterday, the carrier posted an admonishment on its Facebook page stating that progress has been made,
"but recognize some challenges remain."
We would call that an understatement as the hundreds of venomous comments from angry customers seem to set the mood of everyone right now.
If you are a US Cellular customer, are you up and running? Or have you made a switch?
source:
US Cellular
(Facebook)
Recommended Stories