Asus takes a jab at Apple's iPhone 7 Plus, touts ZenFone 3 Zoom's superior battery life
40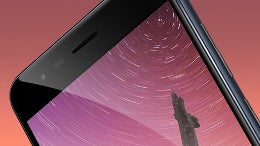 Asus today released a video that pits its
ZenFone 3 Zoom
against Apple's
iPhone 7 Plus
. More exactly, Asus took the time to compare the battery life and charging times of the two handsets (which aren't completely different, first and foremost because both sport 5.5-inch 1080p screens).
As you'll see in the video - embedded below - the Asus ZenFone 3 Zoom lasts longer than the iPhone 7 Plus when shooting a time-lapse video, as well as when playing back a video. But that shouldn't come as a surprise, since the ZenFone 3 Zoom packs a 5000 mAh battery, while the iPhone 7 Plus features a 2900 mAh one. The Asus-made phone also benefits from Qualcomm's Quick Charge technology, which is why its battery charges faster than the iPhone's.
Of course, what Asus doesn't mention is that the ZenFone 3 Zoom is more of a mid-range device, while the iPhone 7 Plus is a high-end one (and, for example, its Apple A10 Fusion processor runs circles around the Snapdragon 625 found inside the ZenFone 3 Zoom). Then again, Asus' phone will be offered for ~half the price of an iPhone 7 Plus, so it should attract plenty of customers anyway.
Unfortunately, the ZenFone 3 Zoom is not yet widely available. Asus said that the smartphone would be
released in the US
and other markets this quarter, which means it should hit shelves in June the latest. The handset will be sold unlocked (at least in the US) for $399. Any takers?
source:
Asus
(YouTube)