Asus ZenFone 3 Zoom Review
6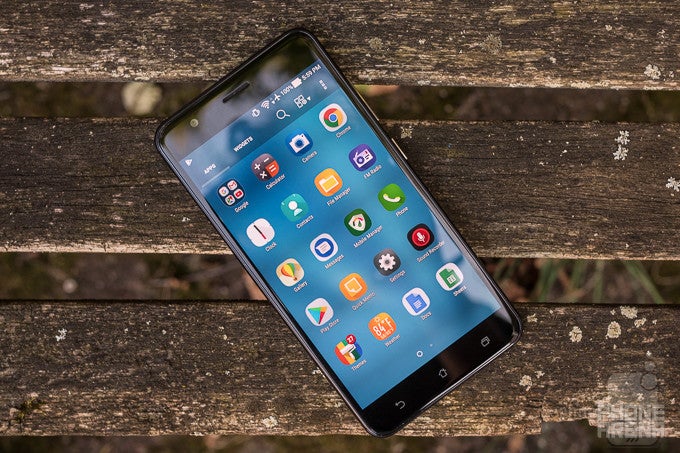 Introduction
The last few weeks have been overloaded with new smartphone launches, centered around the late-summer extravaganza that is the IFA trade show, and now Apple's new batch of iPhones. But even going back a month or two earlier, this whole season has been delivering a solid assortment of interesting handsets, running the gamut from the most tricked-out flagships to some attractively balanced affordable phones. As we take a little bit of a breather after recovering from IFA, we're spending some time looking back on a few of those phones that might be worth a second look, and right now that means diving into what Asus has cooked up with the
ZenFone 3 Zoom
.
Featuring some respectable mid-range silicon, one big-honking battery, and an intriguing dual-camera package, there sure seems to be a lot to like about the ZenFone 3 Zoom. And when you pair all that with a price tag that's half as much as some of those fancier phones (or a third as much if we're going up against the
Note 8
), the ZenFone 3 Zoom feels like it might deserve a spot on your smartphone-buying radar. Does all that potential end up panning out? Let's take a look.
In the box:

Asus ZenFone 3 Zoom
USB Type-C to standard-A cable
USB 5V 2A charger
Earbuds w/ alternate tips
SIM tool
User guide
Warranty card
Clear case
Design
Dated but functional, the ZenFone 3 Zoom doesn't lean too heavily on aesthetics
Make no mistake: you're not going to confuse the ZenFone 3 Zoom with a modern style-focused phone. There's no real effort towards embracing new handset shapes or shrinking bezels into oblivion; actually, the phone still has capacitive Android buttons, and those of the home-looks-like-a-tiny-house variety.
But for as dated as the handset's face looks, the rest of the hardware really isn't that unappealing. The edges may be a little uninspired with their iPhone-esque curves, but at least they're handsome. And while the handset's back is a bit plain, it's also somewhat stylish in its minimalist simplicity.
There's an easy-to-reach fingerprint scanner centered up top, and above that the phone's camera hardware. The dual lenses may be what you notice first, but we're also pretty interested in the unusual linear strip of flashes and sensors mounted underneath; it's just a small part of the ZF3Z's design, but unique enough to grab our attention.
At 77mm wide and just under 8mm thick, the ZenFone 3 Zoom is roughly the same size as the
HTC U11
– and just like that phone, it admittedly feels a little large. Really, it's the width that gets you, and with a 5.5-inch screen flanked by some healthy bezels, this phone takes up a lot of space in your hand.
Display
A quirky AMOLED screen we wish were more impressive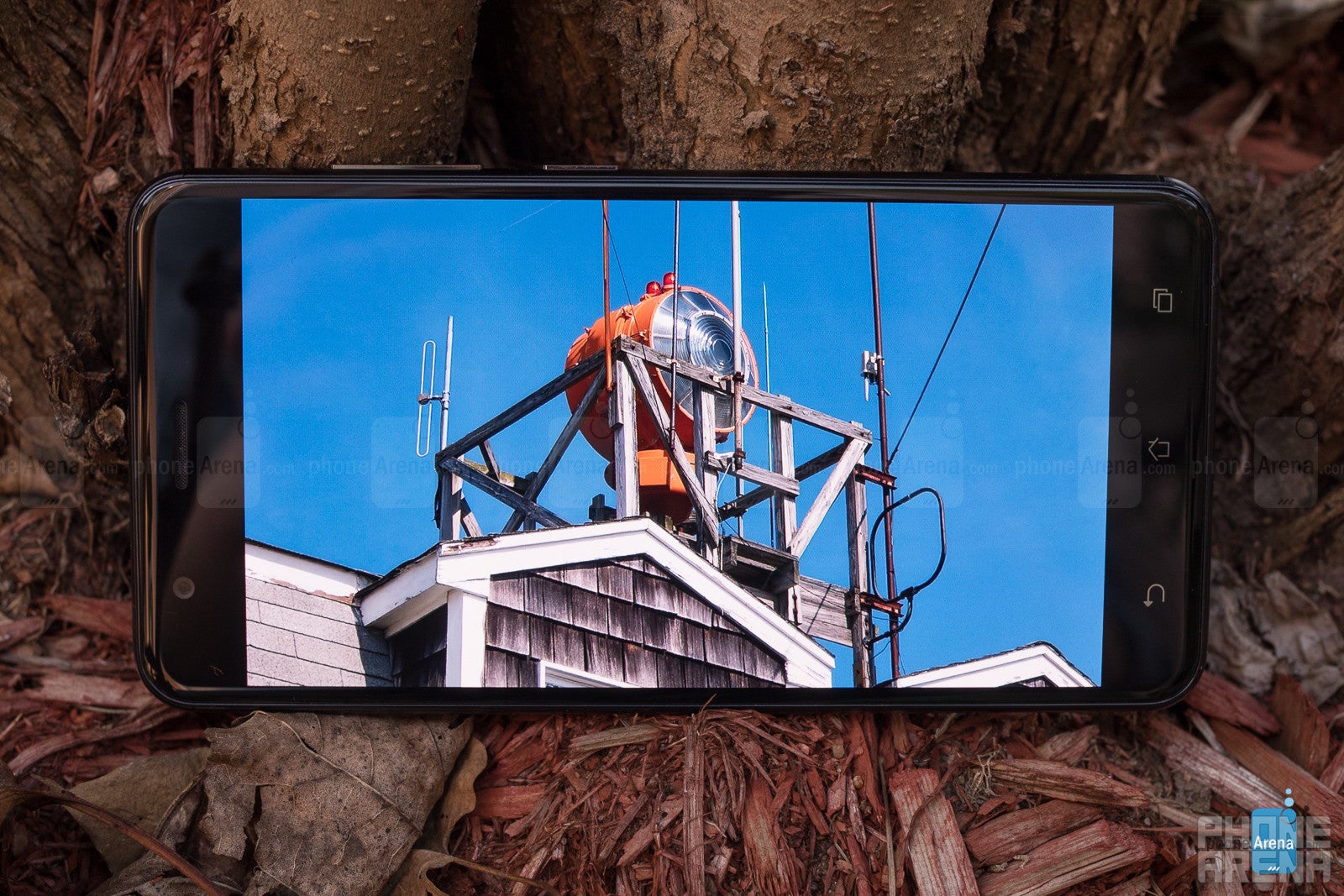 Like the U11 to which we were just drawing a comparison, the ZF3Z has a 5.5-inch screen, though here a colorful AMOLED panel. The 1080p resolution isn't boundary-pushing, but it does feel sufficient for what this handset offers, especially considering its mid-range status.
The good news is that the screen here is capable of looking really good, but with a few important caveats. For one, you're going to want to toggle the display settings over to the phone's "Super Color" mode, giving you the characteristic AMOLED boost. While the screen's standard mode is understandably more subdued, it's not particularly accurate in terms of its color reproduction, making it feel less like a "regular" option, and more drab instead.
Then there's screen brightness, which isn't great. Not only does this phone subscribe to the super-annoying trend of not letting you crank brightness all the way up to max in manual mode, but even the auto-mode's output isn't especially competitive.
Display measurements and quality
Recommended Stories