Apple's iPhone 5S and iPhone 5C cases come in many colors, September 20 release date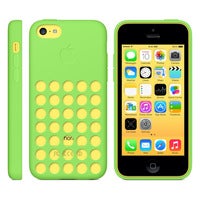 How many people do you know who have an iPhone and are using it without a case? Well, we sure can't think of many. As pretty as the handset itself may be, most people simply prefer to have it in a case, thus making sure it doesn't get damaged by accident. Apple must have taken note of that as well as it just announced a broad selection of protective cases for its iPhone 5S and iPhone 5C smartphones – accessories that will surely draw in some extra revenue.
The
iPhone 5S
cases are definitely of the premium kind, being made of leather of various colors. These include brown, beige, black, yellow, blue, and red. The cases, however, as elegant as they may be, provide only light protection by leaving the front of the smartphone exposed. Price-wise, each iPhone 5S case will cost you $39 when it is made available on September 20.
The iPhone 5C cases, on the other hand, are made of a slightly less expensive material, namely silicon. Also, their design might not be anyone's cup of tea as they seem to have been inspired by a futuristic film from the '70s. Nevertheless, they allow for color mixing and matching as they expose the handset's original color as well. These iPhone 5C cases will cost $29 when they are released on September 20.
So these are the iPhone 5S and iPhone 5C cases that Apple has designed, but we're sure that third-party accessory manufacturers have come up with products of their own already. Which one would you pick if you get an iPhone 5S or iPhone 5C?