Apple to refund $32.5 million for app purchases made by kids
45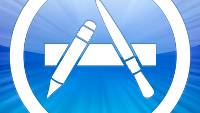 Apple has agreed to refund $32.5 million dollars to consumers to settle a number of complaints made by customers. These are parents of young children who were billed for mobile apps purchased by their kids without parental approval. The settlement with the Federal Trade Commission was announced on Wednesday and requires Apple to change its billing practices so that consent is obtained from customers before charging them for mobile app purchases.
Apple CEO Tim Cook said in an internal memo to employees that Apple decided to settle with the FTC rather than face a long, drawn out legal battle. He also said that the changes demanded by the FTC to settle the case, happened to be the same changes that Apple was planning on doing anyway.
Many of the charges rung up by kids include
in-app purchases made by these children
after a free app is downloaded. Not understanding the financial aspects of the purchase, young children were buying extra lives, super powers and other high priced content. Many of the parents allowed their kids to download a freemium game, not thinking that the children could end up spending thousands of dollars after the game was downloaded for free.
source:
Reuters