Apple sued by parents over in-app charges
81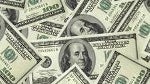 Apple is being sued by parents of young Apple iPhone users who claim that the tech titan is
unfairly profiting from in-app charges
. While many apps are free, of course, some in-app purchases can cost hundreds of dollars. A recent study showed that
the average U.S.developer is making $63,885.34 in revenue thanks to in-app purchases from Apple iPhone users
, just in the first month of being listed in the App Store. The plaintiffs complain that the system makes it
too easy for kids to run up huge bills
without getting approval from their parents. Apple has asked for the court to throw out the case, saying that in-app purchasing can now be disabled. Judge US District Judge Edward Davila ruled that a hearing can now move forward.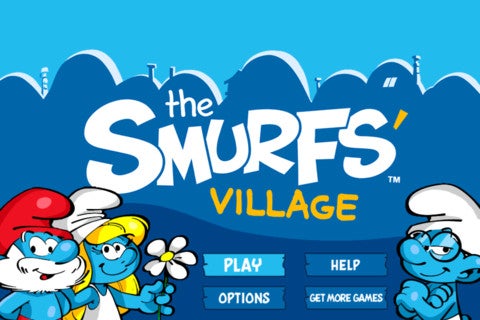 Behind those sly smiles could the Smurfs be targeting parent's money?
Apple's app-purchasing process allows users to enter a credit card number once, and allow future purchases to be
automatically authorized
. A recent update to iOS added a second layer of password protection and the ability to make an in-app purchase can be shut down entirely. Still, attorney Garen Meguerian said that the addictive nature of some games could lead children to purchase in-app upgrades without parents realizing that they are on the hook for the payments. Many "freemium" apps are free for a small taste of a game and offer paid upgrades to more competitive levels of game play. Some upgrades offer special powers or tools that players need in order to win a game. The FTC has warned developers that they must do more to warn parents.
In a court filing from 2011, Mr Meguerian listed some games which he felt were designed to "
induce purchases of game currency,
" such as
Capcom's Smurf's Village
. While the game is free, in-app purchases range from about $5 to $110. A warning message says that the game "
charges real money for additional in-app content,
" and while the game can be played without upgrading, the progress is much slower. One review of the game noted that, "
You really wont get anywhere with just the free stuff
." The warning also mentions that in-app purchasing can be disabled.
In the UK, the 10 year old daughter of Niamh Bolton
ran up a bill of £1,500 ($2385.60 USD)
playing Tap Pet Hotel. This is part of a wider Tap series of games which was mentioned in Mr. Meguerian's court filing. Mrs. Bolton said that her daughter ran up the charge in less than 2 hours and was done prior to Apple adding the in-app disabling option. "
It was more than our monthly mortgage repayment
," she told the BBC.
"We didn't have that sort of spare cash in the bank account." Apple refunded the money.
source: BBCNews

Recommended Stories