Apple resolves the issue that caused iDevices to receive an error message when installing iOS 10
61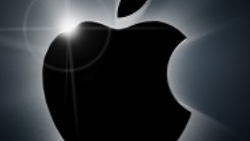 It appears that the roll out of iOS 10 wasn't a smooth one for some of the many iPhone and iPad users who attempted to install the latest build of Apple's mobile operating system. Some were unable to install iOS 10, and ended up receiving an error message telling them to plug their device into a PC or Mac to restore the OS. But the good news is that Apple is now saying that the problem has been fixed.
A tweet sent by business cable channel CNBC reports that Apple says it has now resolved the problem. In a statement, the tech titan said that a small number of users were affected during the first hour of availability. Anyone who had an issue and can't finish the updating process, should try to complete it using iTunes. If that doesn't help, they should contact AppleCare.
"We experienced a brief issue with the software update process, affecting a small number of users during the first hour of availability. The problem was quickly resolved and we apologize to those customers. Anyone who was affected should connect to iTunes to complete the update or contact AppleCare for help."-Apple
If this sounds familiar to you, it was back in May when
those with the Apple iPad Pro were receiving Error 56 messages
when trying to update their slate to iOS 9.3.2. Owners of the device were told to try to update the tablet using iTunes, and to contact Apple Support if they needed further help.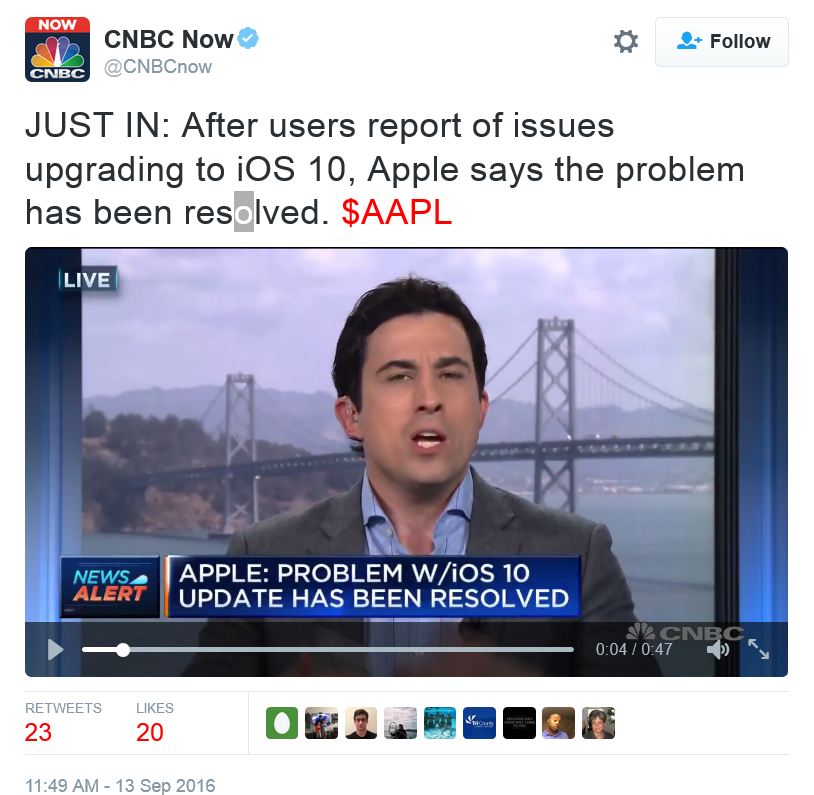 Apple says that it has resolved the issue that affected iDevices updating to iOS 10
source:
@CNBCNow