Apple loses iPhone name rights in Mexican Supreme Court ruling
40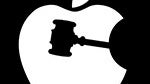 After losing its
initial attempt to register the iPhone name in Mexico
, Apple has also lost its appeal to the Mexican Supreme Court, citing the iFone was making proper use of its brand.
Now, iFone is free of any further hindrances to continue to file its own claims against not only Apple, but against three mobile carriers in Mexico, America Movil, Telefonica and Grupo Iusacell. Apple has not made any comment on the ruling.
The three carriers that have been selling the iPhone believe the dispute is between iFone and Apple, and otherwise had no comment about any potential claims against them. This marks another hit against Apple south of the border. Last month,
Brazil's Gradiente Eletronica SA won its case against Apple
to keep rights to the iPhone name for its Android powered handset.
In Mexico, the fight was not over the brand of a device though, it was over the name itself, as a service for which iFone has been using for years. The company did not reveal how much it would seek in damages, but iFone's lawyer, Eduardo Gallastegui, said that Mexican law allows for at least 40% of sales made during the period where the property rights were violated.
"Our main interest is to defend our brand," he said. "Apple started the controversy, their first step was to file a lawsuit, they didn't previously approach the company."
source:
The Wall Street Journal