Reuters: Apple to lose the rights to the iPhone name in Brazil
25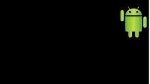 It looks like Brazil's Gradiente Eletronica SA has won the corporate equivalent of the Powerball lottery. The country's copyright regulator, The Brazilian Institute of Intellectual Property is expected to rule on February 13th that the rights to the
iPhone name
in the country belong to Gradiente Electronica, which had registered the name in Brazil back in 2000, 7 years before the launch of Apple's iconic smartphone. A company that was started after the restructuring of Gradiente, ICB Eletronica SA,
launched its IPHONE smartphone
last December. The Android powered model costs $302 USD and is available in black and white.
The Gradiente IPHONE
Before Apple starts whipping out the checkbook, the company does have the chance to appeal the decision to the Brazilian courts. And if past is prologue, Apple will end up paying for the use of the name. You might remember that last year,
a Chinese official said that a company in the country named Proview had the rights to the iPad name in China
. It seems that when Apple signed a deal with Proview for the use of the name, it had only signed an agreement with the Taiwan subsidiary of the company. After
a long and strange legal fight that even invaded the U.S. courts
,
Apple paid $60 million for the iPad name for mainland China
.
source:
Reuters
Recommended Stories