Apple's future iPhones could adopt a Pixel-like camera technology
8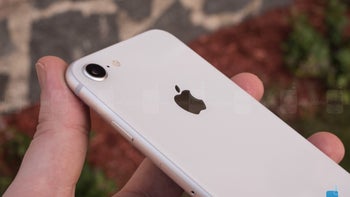 In a smartphone market dominated by dual-camera setups, or even the occasional
triple-camera one
, Google is one of the few brands that has consistently resisted the trend, instead opting to employ
just one camera
that can achieve the same effects that others create with two. Now, though, thanks to a newly-granted Apple patent, it appears the iPhone lineup may be the next to adopt the strategy.
The patent in question details a new image sensor that contains "in-
pixel
depth sensing." This is created by placing two photodetectors within each pixel that, when combined, would be capable of detecting certain information that would then allow the cameras to recreate a variety of effects such as bokeh images. Additionally, however, the camera setup would also support HDR imagery.
Currently, it seems unlikely
Apple
would go back on its decision to include two cameras on its flagship iPhone models, which is why this technology would most probably be used in lower-end devices that still contain a single rear lens. Nevertheless, in a bid to avoid any additional cameras up front – and allowing Apple to reduce the size of the notch – the company could also place the technology within the selfie sensors.
It's worth pointing out that this new patent is a continuation of a previous one submitted by the company back in 2013, thus proving that there is no guarantee the technology will ever see the light of day. If Apple was to take advantage of its patent, though, it's unlikely to appear in the
2018 iPhone lineup
. Instead, a more likely scenario would be its introduction in 2019 or possibly even 2020.