Apple sued for $200,000 over a Siri Shortcuts logo copy, do you think they look alike?
24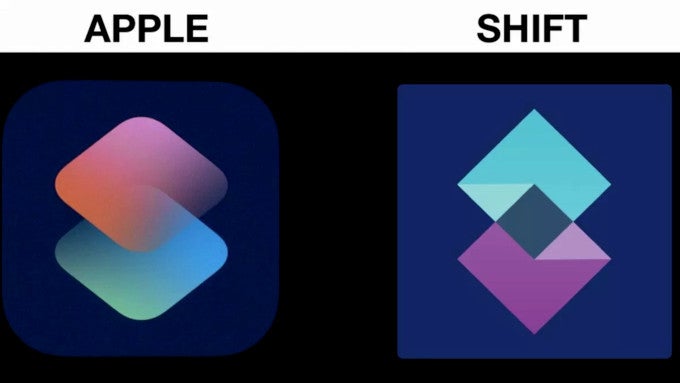 There is no arguing that oftentimes, both Android and iOS, are playing catchup with the introduction of new features into the freshest versions of their mobile operating systems, molded after existing third-party apps. There are, after all, only so many software engineers at Apple or Google, and there are millions of developers answering our every digital whim with inventive apps and games.
One of these idea apps was
Workflow
, which Apple acquired not long ago, and evidently made it a base from which the new
Siri Shortcuts
features in
iOS 12
may have sprung from. Apple bought the app fair and square, made it free in the App Store, and folded some of its ideas neatly into the newest iOS version, there's no controversy here. Given that this is Apple, though, and everyone tries to take a potshot at the world's most valuable company, it's not the features of the new Siri Shortcuts application that are in hot water, but rather its logo.
That's right, a startup company called Shift, has engaged itself with a lawsuit against Apple, claiming that the Siri Shortcuts logo is strikingly similar to its own, and demanding a $200,000 payment, playing it all outraged, too: "
It's mind-blowing that Apple, the firm with the biggest cash pile in history, the firm that is so design-oriented, had to copy our logo
."
Shift is wheeling and dealing in blockchain (what else), using the nascent tech to make websites. Alright, we won't be getting snarkier, and, whether they have a case or not, we'll leave to the lawyers, and, eventually, the court, to decide, yet we'll just ask your opinion on the matter of the two logos, do they look alike?