iPhone prices are being cut again as Chinese retailers try to boost interest
6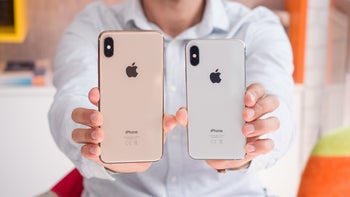 The iPhone XS and iPhone XS Max
In early January, Apple cut iPhone 8, iPhone XR, and iPhone XS prices
for third-party retailers
in China. Eventually, these savings were
passed on to consumers
. But from the look of things, sales haven't yet met expectations.
As
reported
by the
Taipei Central News Agency
, iPhone XS and iPhone XS Max prices are now being cut considerably by two major Chinese retailers.
The regular
iPhone XS
, on the one hand, has seen a price drop of 1000 yuan ($150) in physical Suning stores. However, if Chinese consumers are willing to buy online, this discount increases to 1300 yuan ($195). Alternatively, online retailer JD.com has also lowered iPhone XS prices by 1000 yuan.
When it comes to the
iPhone XS Max
, the discounts are even bigger. In this case, retailer JD.com is offering a 1700 yuan ($250) reduction. Suning, on the other hand, is offering an even more impressive 2000 yuan ($300) discount when the flagship is purchased upfront.

As was the case last time, these discounts aren't reflected on Apple's official website or in its physical stores. This means that local consumers hoping to buy one of the flagships directly through Apple will have to fork out at least 8699 yuan ($1300) for the iPhone XS and 9599 yuan ($1430) for the iPhone XS Max if they don't upgrade.

Apple previously announced that it would be adjusting iPhone prices in certain global markets in order to account for currency fluctuations. But as things stand, it's unclear if these pricing adjustments are part of that plan or simply an effort to boost sales drastically as the first quarter of 2019 comes to a close.