Apple sends letter to U.S. Trade Rep. to complain about tariffs to be placed on certain products
30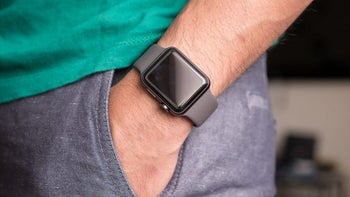 After attacking Amazon and Google, President Donald J. Trump is now going after the most sacred of tech cows: Apple. The company sent a letter today to the U.S. Trade Representative stating that the president's proposed tariffs on $200 billion worth of imported Chinese goods would affect the
Apple Watch
,
HomePod
,
AirPods
and
Apple Pencil
. In addition, chargers, cables and accessories could be slapped with a tariff.
How would that affect U.S. consumers? To the extent that Apple does not want to eat the additional cost and raises its pricing on these items, American shoppers would have to dig a little bit deeper into their wallets to buy them.
"It is difficult to see how tariffs that hurt U.S. companies and U.S. consumers will advance the Government's objectives with respect to China's technology policies. We hope, instead, that you will reconsider these measures and work to find other, more effective solutions that leave the U.S. economy and U.S. consumer stronger and healthier than ever before."-Apple's letter to the U.S. Trade Representative
The president has entered into this trade war on his belief that the U.S. trade deficit with China is unfair to U.S. consumers. In Trump's mind, the deficit means that when it comes to trade, America is "losing." White House spokesperson Lindsay Walters told CNBC this afternoon, "USTR is conducting a thorough review of public submissions. However, potential scenarios like this only further reinforce the importance of how getting China to play by the rules and fix their unfair practices will be good for the US and global economy."
Currently, the U.S. is imposing tariffs on $50 billion worth of Chinese imports. Another $200 billion in goods, including the aforementioned Apple products, could soon start having tariffs slapped on them. And an additional $267 billion could also be affected down the road. While Apple designs its products in the U.S., they are assembled, boxed and shipped from China.