Apple about to acquire Swell, a radio podcast service, for roughly $30 million
2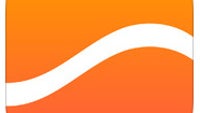 It appears that Apple is about to acquire Swell Radio, an iOS app that allows users to stream talk-radio podcasts and, similar to the likes of Pandora, creates curated and personalized content recommendations that are based on each individual's personal tastes. The deal is about to be closed soon, and the acquisition will reportedly cost Cupertino around $30 million.
This will further improve Apple's position in the podcast department, where it recently implemented support for ESPN and other radio stations in its iTunes Radio, which is among the
most popular radio-streaming services in the USA
. This is not the first audio-centric acquisition that Cupertino made this year - just two months ago, Apple made its largest acquisition ever and
purchased Beats Audio for $3 billion
.
On the other hand, one of Swell's strong points over iTunes Radio is that it already has an established relations with some rather popular online radio stations and podcasts repositories. It offers unlimited streaming from services such as NPR, ABC, ESPN, BBC, PRI, CBC, TED, The Moth, and many others. The service also works with iTunes. Sounds great, right? Well, it is, but its user base was not particularly big. Of course, Apple will be more than happy to change that.
This is not the first time that the team behind Swell made a bargain with a significantly larger corporation – several years ago, Amazon bought its image-recognition service, SnapTell. Previously, Swell was poised to land on Google Play, but the developed Android version of the app never made it out of beta. Let's see how thing will unravel once Apple steps in.
source:
9to5Mac
via
Recode