Apple Watch activity challenges for February revealed, they bring rewards too!
3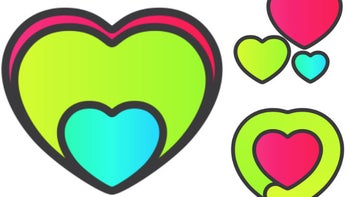 Apple plans to have another activity challenge to commemorate Heart Month – an initiative, launched to help people make little improvements towards a healthier lifestyle – and we already have the details uncovered. The challenge involves completing the rings on your
Apple Watch
by doing various physical activities for seven days in a row – from 8th to 14th of February. The rewards you'll earn are three animated iMessage stickers, which eventually you can send off to your friends, showing them how physically prepared you are.
The only requirement for participation is to have an Apple Watch and a will to exercise, of course. The challenge is available worldwide, meaning you have no excuse for not participating. Manage you not give up and complete the activity rings for seven consecutive days, you get the animated stickers and an achievement badge (the sticker with the green outline) which will be shown in your Activity app.
In order to complete the activity rings, you need to do more than just casually walk around the park. The intensity of the movement is the main ingredient for filling up the Exercise ring, so you better prepare for some jogging, jumping, climbing or whatever you heart feels like doing (pun intended).
The previous activity challenge came as a New Year's celebration and ran from December until the 25th of January, rewarding participants an iMessage sticker as well.