Apple TV+ gets new original show for kids soon, see the Stillwater trailer here
1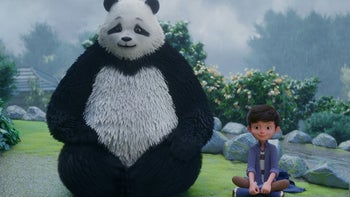 Apple
's streaming service Apple TV+ may not be the largest or most popular one out there, not even
during a pandemic
. However, even if it doesn't have the huge catalog of Netflix, or the popular intellectual properties of Disney+, Apple TV+ still has what to offer in terms of original productions. From the Beastie Boys Story, to the rated TV-14 cartoon Central Park, made by the creators of Bob's Burgers – there's something for all to watch.
And on that note, an upcoming Apple original show named Stillwater now has an official trailer families can check out. The show, which is aimed at children 7 and up, tells the story of three young siblings who have quite an interesting next door neighbor – a wise panda called Stillwater. And in Apple's own words:
"His friendship and stories give them new perspectives on the world, themselves, and each other."
The show will become available on December 4, and can be watched with a $4.99 subscription to Apple TV+, which starts with 7 days for free.
Those interested in a longer free Apple TV+ trial may be happy to know that when purchasing a new iPhone, iPad, Apple TV or Mac, you are entitled to an entire
free year of Apple TV+
. This offer will only be available until February 2021, though.
In related news, Sony recently announced that
Apple TV will be coming to the PlayStation 5
at launch, among other streaming services. Most notably, the new gaming console will also have Netflix and Disney+ apps.