Apple Newsstand generates $70,000 a day, China now downloads more free apps than the US
10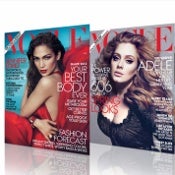 Apple launched Newsstand with iOS 5 late last year to allow iPad users easy access to most big magazines and newspapers, and now the service
generates over $70,000 daily
from the top 100 publications, according to the latest research by Distimo.
The statistics come from only measuring US publications and mention that the biggest grossing publication on Newsstand is News Corp's The Daily. The New York times comes second and The Newyorker ranks third in terms of revenue draw.
Apple's Newsstand functions similarly to the App Store as it allows you to browse through and buy publications. The revenue is split in the familiar 70/30 scheme where Apple gets 30% of it. While some publishers agreed to give up 30% of their profits to Cupertino, others came up with tablet-optimized versions of their website for monetization passing by Apple policies.
In other app news from Distimo's research,
China now rakes in more downloads of free applications than the US
. China registered 1.1 million daily downloads while a "mere" million were downloaded from the US. But when it comes to the country that spends most, the States remain up front, followed by Australia, Canada and the UK.