Apple, Google, Microsoft, HP, RIM and Amazon sign on uniform privacy guidelines for their app shops
2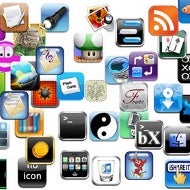 In the fallout of the privacy scandals that rock application stores every few weeks now (cough,
Path
, cough), Kool and the IT gang have been gathered together in a dark room by California Attorney General Kamala D. Harris for some scolding.
The result is a mutual agreement, signed by Apple, Google, Microsoft, HP, RIM and Amazon, which together account for the vast majority of apps out there, outlining better privacy control guidelines.
The IT giants have signed on a document that will require from their respective application shops to warn users which app digs where in their private lives before they download it, and do that at the same prominent place across all apps.
Google already does that with Android apps, but the companies will also have to throw in best practices educational tools for developers, and make it easier for users to report dingy behavior, which might lead to prosecuting stray devs under the Unfair Competition and False Advertising Laws of California.