Apple App Store changes rules on gambling apps and children's apps
6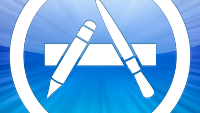 Apple has revised some of its regulations on children's apps and apps that involve gambling. All gambling apps that involve real money must be offered for free, and have the correct licensing and permission for the region where the app is used. Apple will reject any app that uses in-app purchases to purchase credit or currency to be used for gambling activities.
As far as Children's apps are concerned, the guidelines have been revised to more closely match the federal Children's Online Privacy Protection Act (COPPA) and also allow for Apple's wishes to let children 13 and younger have their own iTunes account. New restrictions prevent developers from seeking pictures, voice recordings and video from minors. That is in addition to current restrictions that prevent developers from obtaining the name, address and telephone number of minors.
Developers are allowed to ask for child's date of birth, but only to make sure that the site is not breaking the law. And the method used to obtain the age of the child must include "
some useful functionality or entertainment value regardless of the user's age
." In response to those situations where a minor used a parent's credit card without permission to make expensive in-app purchases, Apple is now requiring
parental permission
before in-app purchases can be made from a children's app.
source:
Apple
via
TUAW
,
Engadget