AppMachine simplifies app building with ready-to-use blocks, debuts at MWC
1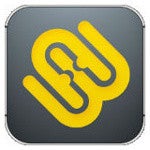 Since the smartphone explosion, there has been no shortage of services that promise to either let you code once and have it ported to other platforms, or straight up build apps for you. For the most part, unless you coded yourself, there was always a limit to what you could build, but AppMachine is looking to change that.
AppMachine was announced today at MWC and has released in closed beta. It sounds like the service is looking to take a SquareSpace approach to building apps for Android and iOS. By that we mean that AppMachine has a powerful "building block" approach to app building, similar to SquareSpace's approach to web design.
AppMachine has 20 app bricks covering options for social network integration, adding products and floor plans, sending emails, and liking Facebook pages from within the app itself. AppMachine also has a crawler feature which scans your website for relevant information like photos, RSS feeds, iTunes playlists, or Twitter accounts, which are then added to your app.
Supposedly, complex apps that would have normally cost upwards of $66,000 to develop have been made with AppMachine, and no coding involved. Building apps is free, but there is a fee for publishing that app once it is built. The fees differ based on the version of the software you use. The basic version will cost €399 ($524), then there are two higher tiers adding more advanced features for €699 ($917) and €1499 ($1975).
As we said, AppMachine is currently in closed beta, but should be open to the public in a couple weeks.
source:
AppMachine
via
VentureBeat