Android losing ground to iOS for second consecutive period in the US, says comScore
33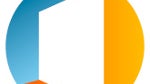 ComScore's latest market share results are out, and it seems that Android has kept losing ground to Apple in the US.
This trend was seen last time they checked, too
, with Apple's share growing 2% to 36.3% from 34.3% for the three months ended in September, while Android's rose over the same time from 52.5% to 53.4%.
Now comScore reports Apple is at 38.9% already, for the sake of Android, which went from 53.7% to 51.7%, but is still the commanding mobile OS platform in the US.
Top Smartphone Platforms
3 Month Avg. Ending Feb. 2013 vs. 3 Month Avg. Ending Nov. 2012
Total U.S. Smartphone Subscribers Age 13+
Source: comScore MobiLens
Share (%) of Smartphone Subscribers
Nov-12
Feb-13
Point Change
Total Smartphone Subscribers
100.0%
100.0%
N/A
Google
53.7%
51.7%
-2.0
Apple
35.0%
38.9%
3.9
BlackBerry
7.3%
5.4%
-1.9
Microsoft
3.0%
3.2%
0.2
Symbian
0.5%
0.5%
0.0
Of course, the flagship phones from Sony, HTC, Samsung and LG are just starting to roll out this season, so the little green robot is sure to widen the margin until Apple releases its sixth iPhone generation in the summer.
Top Smartphone OEMs
3 Month Avg. Ending Feb. 2013 vs. 3 Month Avg. Ending Nov. 2012
Total U.S. Smartphone Subscribers Age 13+
Source: comScore MobiLens
Share (%) of Smartphone Subscribers
Nov-12
Feb-13
Point Change
Total Mobile Subscribers
100.0%
100.0%
N/A
Apple
35.0%
38.9%
3.9
Samsung
20.3%
21.3%
1.0
HTC
11.0%
9.3%
-1.7
Motorola
9.5%
8.4%
-1.1
LG
7.0%
6.8%
-0.2

Recommended Stories