Android Wear 2.0 to hit other major watches by end of May
1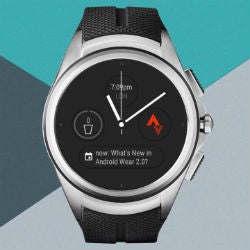 The Android Wear 2.0 update has been a trial of patience. It was announced long ago, then forgotten about as it finished development, but then even when Google officially announced the release, it didn't happen. For a long time only devices that shipped with Android Wear 2.0 existed, then a couple
no-name devices
got the update and we found out the delay was
due to a bug
.
Now, official word from the Android Wear support forum gives a timetable for when the update will hit more popular devices -- the Moto 360 Gen 2 and Sport, the LG Watch Urbane 2nd Edition LTE, the Huawei Watch, and the Asus ZenWatch 2 and 3. According to the post, those watches will receive the Android Wear 2.0 update between the end of April and late May; so, essentially within the next month. As yet, we haven't seen any more specific timing given by any of the manufacturers involved, but we're hoping Motorola, LG, Huawei and Asus will announce something soon.
Android Wear 2.0 has promised a pretty big update, including more personalization options on watch faces, native app support, better fitness tracking, more options for replying to messages, and of course
Google Assistant
. That's a lot to get excited about if you own an Android smartwatch so it's good to know the wait is almost over for most.