Wondering where Android Wear 2.0 is? Google delayed it to fix a bug
8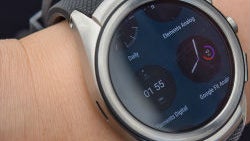 Google first announced that Android Wear 2.0 was ready to go back in early February, but only a few smartwatches have gotten the software as an update. The rollout was delayed and Google was completely silent. No one had any idea of what was going on, but Google has finally released an official statement on the matter that at least tells us why the Android Wear 2.0 update hasn't arrived.
Google said in an official statement first given to 9to5Google:
We have started rolling out the Android Wear 2.0 update to Fossil Q Founder, Casio Smart Outdoor Watch WSD-F10 and Tag Heuer Connected. For other devices, the update is currently being delayed due to a bug found in final testing. We will push the update to the remaining devices as soon as the issue is resolved
So, at least now we know that there was a bug that caused the delay. We don't know what kind of bug it might have been, but obviously it must have been a pretty nasty issue if it caused a delay in the update for just about everyone. Unfortunately, Google didn't go so far as to give any sort of timeline on when the bug might be fixed, so we'll have to go on being patient.