Android Browser becomes #1 mobile browser in the world
28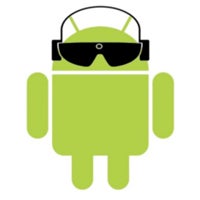 According to analytics firm, StatCounter, Android Browser has surpassed Opera for the first time ever making it the most used mobile browser in the world with 22.67%. Opera is still close behind with 21.7% and Apple's Safari for iPhone is holding 3rd at 21.06%.
Separated from the pack, Nokia's Symbian browser and RIM's BlackBerry browser accounted for 11.24% and 6.53% respectively.
It will be interesting going forward to see if other 3rd party Android browsers such as Chrome, Dolphin, and Firefox can make a dent in the charts. While they are all great alternatives to the stock Android browser for a variety of reasons, it seems like the out of the box solution is meeting most people's needs, so they may just stick with what they know.
It is also worth noting that Safari has seen a huge upswing in the past 6 months. With iPhone sales continuing to climb and yet another release expected later this year, the battle for the top spot will surely rage on. We expect that the honor of first place will probably exchange hands multiple times in the upcoming year.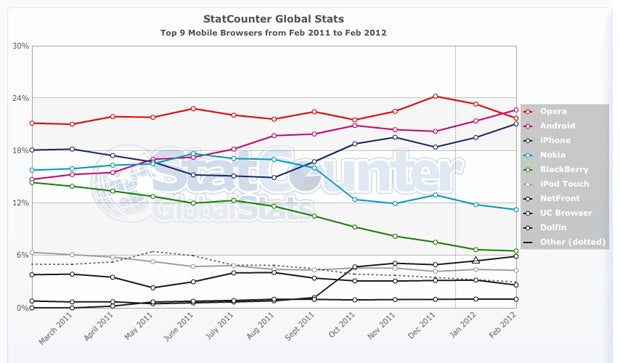 source:
StatCounter
via
AndroidAuthority