Amazon testing in-app purchases for Amazon Kindle Fire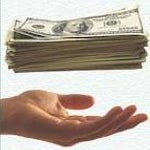 According to
Bloomberg
, Amazon is testing a way for users of its Amazon Kindle Fire to
make in-app purchases
. The goal is to gain a level playing field with the Apple iPad and other Android tablets that feature Google Play. Both the latter and the Apple App Store allow in-app purchases that offer app buyers the chance to buy premium services, extra life or tools for a game, or to upgrade to a version of an app not supported by ads.
from the in-app purchase of workout programs
. Three month memberships are sold for $24.99 while individual workouts cost $9.99 and Skimble's co-founder Maria Ly, says both packages are being made available to Amazon Kindle Fire users. Ly says that
Amazon will take 30% of the revenue generated by an in-app purchase
, the same cut it takes for a premium app purchase.
Amazon always had planned on offering in-app purchases to its low priced tablet. Two months after the Kindle Fire launch last October, the online retailer signed a deal with Bango, a company that offers mobile payments and analytics, which led to talk that the Amazon Appstore would offer carrier billing. Bango's CEO recently said that Amazon would offer its services "
in due course
."
Recent data shows that the
Amazon Appstore brings in more revenue per user than the Google Play Store
which analytics firm Flurry credited to Amazon's retail know-how. According to an IHS Screen Digest forecast made in January, by 2015
64% of the revenue coming into online applications stores will be from in-app purchases
. The dollar amount will be $5.6 billion in three years, up from the $970 million generated by in-app purchases in 2011.