Amazon patent reveals new anonymous mobile payment system
1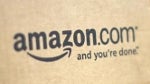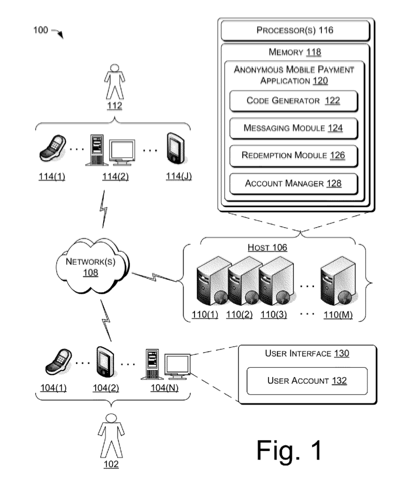 Diagram from Amazon's patent filing for a mobile payment system
A patent filing made in 2009 by tablet manufacturer and retailer Amazon reveals that the company is working on a mobile payment system that would be
anonymous
. Using identifiers, the parties to the transaction would not have to give up the usual information like name and email address, or other data of a personal nature. Instead, the system uses an intermediary payments provider that both sides to a deal would be registered with. Instead of money being sent to an email address, the system releases a code that could be redeemed later for the money.
In the filing, Amazon says that many people do not like giving up personal information online, as that makes them feel vulnerable when it comes to identity theft. Amazon's system would use temporary tokens that could be exchanged once the sender requests that a payment be made, or the recipient requests the funds. For example, you could make a payment of $20 by sending a text message to Amazon that reads "PAY 20," which would be quickly followed by a return message with a code tied to the account of the sender. If the code is sent to Amazon by the recipient, his account would be
credited
the $20. In the patent, Amazon suggests that the code could contain part of the recipient's phone number. It wouldn't be enough of the number to identify the person, but be unique enough to make sure that no one else could send the code back to Amazon.
Other ideas mentioned by Amazon include putting an expiration date on the code for a single redemption, or allowing the code to remain open for multiple payments over a set period of time. And while Amazon isn't a financial company like American Express, or used to wiring funds like Western Union, it does have a world-wide presence thanks to its online store. If Amazon does go ahead and implement this plan, it would be competing with PayPal, owned by eBay.
source:
USPTO
via
Slashgear