Amazon adds Flow to iPhone app to help you with your shopping list
0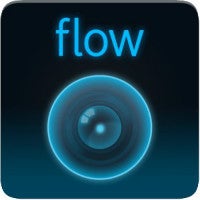 Amazon wants to be your one stop shop for everything, that much has been made very obvious. The company already has a store that offers almost everything, and it has begun grocery sales in certain areas.
Flow
has been available as a standalone app for a while which will help you to scan items and easily find them on Amazon, and now it has finally made its way into the central Amazon app for iPhone.
Flow will allow you to simply point your iPhone at a product (packaged groceries, books, DVDs, and video games) and the app
should
automatically parse the cover of the product to figure out what it is, then send you to the Amazon product page for that item. When you have the item on screen, you'll see blue dots popping up on-screen which show the general process of recognition. We say that's what the app should do because of course the service still isn't perfect. It is probably best to use the barcode of an item if you can find that easily.
Flow as a standalone app can be used on iOS 6 or higher, but to use the Flow feature in the updated Amazon app, you will need to be running iOS 7.