Alcatel unveils the OneTouch POP 7S tablet with 4G LTE connectivity and Android 4.4 KitKat
0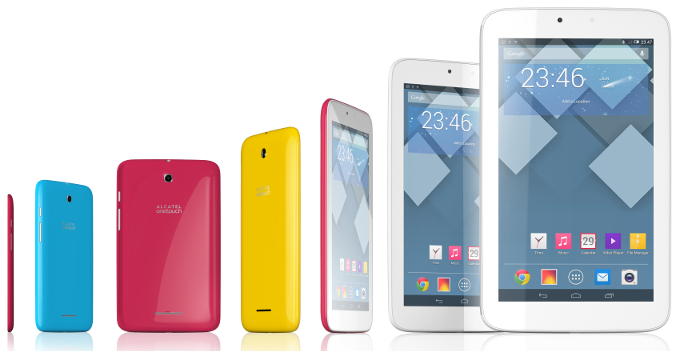 Alcatel is not joking around, and nothing says so as much as the hefty number of devices it has unveiled during this year's Mobile World Congress in Barcelona, Spain. The latest to join the affordable fray is the OneTouch POP 7S tablet, and it has one thing many of its rivals don't -- 4G LTE.
The IPS panel on the 7-inch slate commands a WSVGA resolution of 1024x600 pixels, good for about 170 pixels per inch. Ticking underneath, you'll find a quad-core processor, ticking at 1.2GHz -- almost surely a Qualcomm one. Alcatel isn't being very generous with the amount of details surrounding the POP 7S, though we do also know that it'll feature a 3-megapixel rear shooter, with a lowly VGA cam taking the front. The company, as we mentioned, isn't messing around, and we're told to expect to find Android 4.4 KitKat running on top of the hardware out of the box, which is kind of impressive, all things considered.
As for the design, there's nothing that stands out, really. A plastic build is nothing to write home about, and the amount of bezels on all sides ensures that the POP 7S won't be crowned the king of compactness. On the other hand, at 8.9 mm, the tablet is rather slim, and it's not overly burdensome with a weight of 285 grams.
Alcatel didn't see it fit to reveal pricing and availability information, so we're unaware of exactly how 'affordable' the POP 7S really is.