AirPods 2 to also come in black, AirPower to have "exclusive features", a new report suggests
12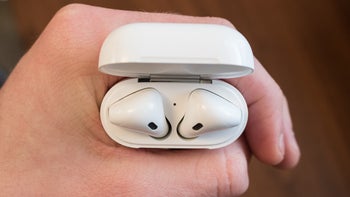 For over a year, Apple fans have been anticipating the release of two new Apple products — products which to this day have yet to make an official appearance. We're talking about the second generation of Apple's wireless earbuds — AirPods 2 — and the Apple AirPower wireless charging mat.
According to new information leaked by
sources close to MySmartPrice
, which aligns with previous reports on the matter, the wait is almost over. Both products are expected to make their debut this Spring. While that's a bit vague, Apple holds a "Special Event" almost every year around mid-late March, making a possible 2019 one the likeliest candidate for the announcement.
We already suspected that, however, after reports that
AirPower is in production
, so let's see what new information the sources provide.
AirPods 2 to get a new, classy look
Assuming the released information is correct, the new AirPods will be almost identical design-wise to their predecessors, which makes sense if Apple wants the new wireless charging case to be compatible with the older model. If this is true, then we can assume that Apple will also sell the new case separately for those who are happy with the first-gen earbuds but want the added convenience.
There will be something new when it comes to design, however, the buds are expected to come with a black coloring besides the standard white one. This will surely be welcomed by many since until now the only way to get a different color was to pay for a
third-party service that offers reskinned Apple products
, which can be expensive.
On top of that, AirPods 2 are rumored to have a coating that improves the earbuds' grip and makes it harder for them to fall off your ears, which can be disastrous considering the lack of wires to keep them from tumbling down and potentially breaking or getting lost.
Of course, there will be sound improvements as well. The AirPods 2 are expected to have better bass, potentially removing one of the main gripes music fans had with the previous pair.
As we've covered before
, the new Apple earbuds will help with the company's efforts to provide more wellness features by having additional sensors inside to better track your vitals.
AirPower: the legend to soon become a reality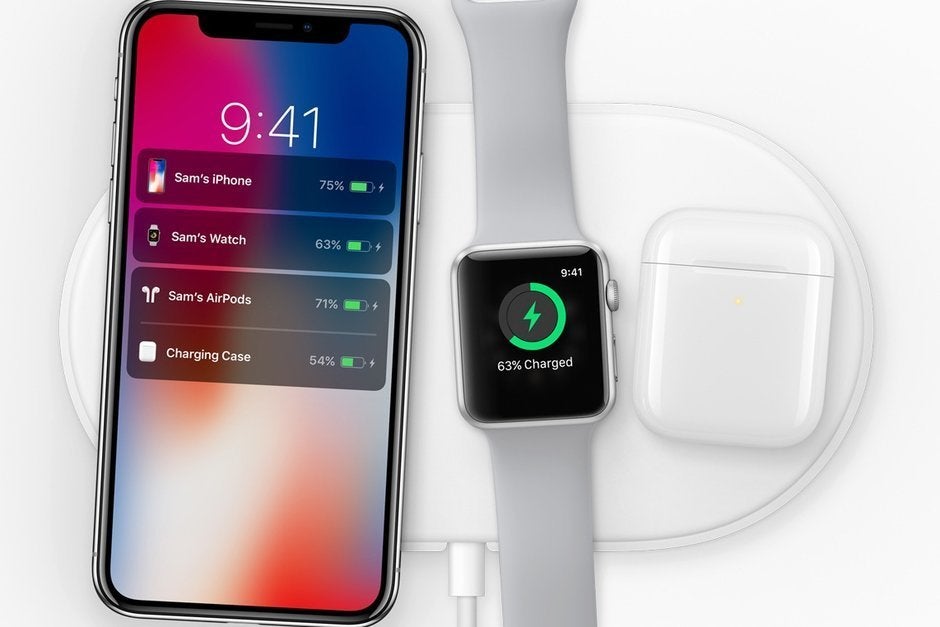 We can't wait for AirPower to come out, even if it's only so we can finally have some actual pictures of it
A couple of interesting tidbits were released for AirPower as well. The device became infamous with its multiple delays, due to the increased complexity compared to other wireless chargers. Apple wants AirPower to charge multiple devices that can be placed anywhere on the surface, but the overlapping charging coils needed to achieve that
caused problems
, the biggest of which was overheating and forced the release to be
pushed back
again and again.
But it appears it is finally going to be released, this time for real! Not without some needed transformations, apparently. The final version of the device will be thicker than preliminary renders suggested, due to changes in the charging coil configurations Apple was likely forced to make to counter the issues mentioned above. A small compromise, if that's all the change consumers will notice.
More intriguing than that, however, are the suggested "exclusive features" AirPower will have. These won't be available until Apple releases iOS 13, the sources say. The likely reason for this is one of two things: either the features are connected to new hardware that will come in the 2019 iPhones, or that they require some serious software wizardry to make them work, forcing the delay.
The informants are suggesting that AirPods 2 will cost $200 and AirPower $150, but those prices are speculative at best so take them with a grain of salt (or two). If they are indeed coming this spring, however, we'll know everything about them soon enough.