After purchase by Apple, Beats Music drops its price, doubles the trial period
33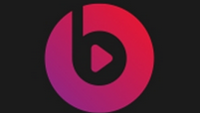 Now that
Apple has acquired Beats Music
, the Beats Music app has been updated with an immediate change in the pricing of the streaming music service. In addition, those downloading the app on iOS, Android and Windows Phone, will find that the free trial period has doubled from 7 to 14 days. An annual subscription to the service is now $99, down $20 from the previous price.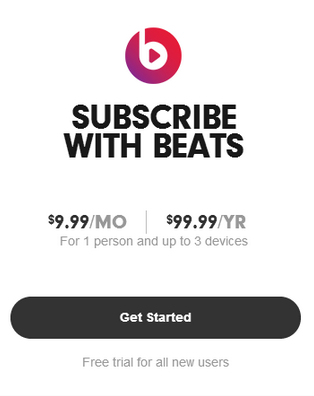 Beats Music has a new pricing scheme
Apple announced earlier today that it was buying Beats Audio for $3 billion, although $400 million of the purchase price will vest later. Apple's plans for iTunes Radio are expected to be announced at WWDC, with expectations high that the service will be rolled into a separate app in iOS 8.
As far as today's update to the Beats Music app is concerned, you probably won't notice much difference in appearance. The update did add some bug fixes and the usual performance enhancements. And Apple has no plans to drop the Android or Windows Phone version of the apps. "
It's all about the music
," said Tim Cook, Apple's CEO. Cook also said in a memo that Beats Music will be integrated with iTunes Radio.
Beats' co-founders, Dr. Dre and Jimmy Iovine, will spend time with Apple's electronics and music streaming operations and will work out of Apple's headquarters under the watchful eyes of Eddy Cue. Cook says that the deal will start being a positive to Apple's earnings in the fiscal year that ends September 2015.
"We love the subscription service that they built—we think it's the first one that really got it right."-Tim Cook, CEO, Apple
source:
RedmondPie