Adobe Photoshop Touch for Android Review
9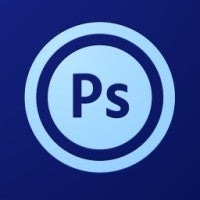 Adobe recently unveiled its new productivity set of Touch Apps, designed specifically for use on Android tablets with Honeycomb or Ice Cream Sandwich, and arguably the most important piece of it is the
Photoshop Touch
application. Thankfully this is nothing like the limited Photoshop Express stuff that we've been treated to until now. This time, Adobe is stepping up its game seriously, introducing a full-featured program that has the potential to transform your Android tablet into a real productivity tool.
Interface
You can imagine that our biggest concerns with such an app are related to its interface. Not only should a true Photoshop app pack quite a few functions, but it's also a piece of software which involves quite a bit of drawing and painting, which, in this case, should be done using your finger.
After using Adobe Photoshop Touch on our
Samsung Galaxy Tab 10.1
for a while, we've come to the conclusion that the developer has done an overall good job with the execution of this task. All of your options and tools are neatly arranged around the sides of the screen, without taking any unnecessary space. However, they are still big enough to pick comfortably. Adobe has done some neat tricks in order to save space - for example, the names of the tools aren't visible, until you place your finger on top of them.
With most tasks, such as applying effects, adjusting various settings and so on, we had absolutely no problems. As we said, keys are big enough, the GUI (graphical user interface) feels pretty straightforward after a few minutes with the app, so overall, we can say that Photoshop Touch is indeed an app made with easy touch use in mind (as it should be). Now, the more problematic part is of course related to the act of drawing. As you can imagine, drawing with your finger can be a daunting task, but you can't really go without it, as you'll certainly need to draw here and there, whether it is to do a custom selection, or paint over a certain area. Not that you can't achieve decent results, however – be ready for quite a bit of zooming in and out, panning around, changing brush sizes and so on.
Feature-set
Now, the other crucial aspect of an app, which is designed around the idea of being highly productive, is
the feature-set
. For an app like Photoshop Touch, where users will expect to find a very large selection of tools, this is very important. Thankfully, Adobe has delivered.
You can do a lot of stuff with Photoshop Touch. Most importantly, you can
work with multiple layers
, which clears the path to quite a bit of additional functionality. We're glad to see that layer usage (showing/hiding, changing blending modes) is quite simple and intuitive too.
You can
import images, manipulate them
(resize, rotate), you can also use advanced tools like the Magic Wand Tool (for making complicated selections), the Clone Stamp Tool, or the Blur and Smudge tools. Naturally, you can also adjust various settings such as the color balance, saturation, brightness & contrast, curves, etc., etc. A nice touch is the Creative Cloud, which allows you to sync your projects between Photoshop Touch and your desktop Photoshop.
Of course, you shouldn't expect to find a desktop level of functionality with this $9.99 app. For example, when you create some text, it doesn't stay as a text layer, it automatically gets resterized once you finish setting it up initially. Another thing is that you're left with what's preloaded, meaning you can't purchase/install additional text fonts, effects and so on. Hopefully this will get sorted out down the road, or Adobe will be updating Photoshop Touch regularly to add new functionality.
Overall, we're happy with what Adobe Photoshop Touch is, and for $9.99, we feel that we shouldn't ask for much more. It's mostly comfortable to work with, and it offers a rich array of capabilities. What more can you want from a high-end productivity app? Right now, Photoshop Touch is only available for Honeycomb or Ice Cream Sandwich tablets, but an iOS version is announced to be coming soon as well.
Adobe Photoshop Touch for Android Video Review: