AT&T in line to add the Google Nexus S to its Android offerings?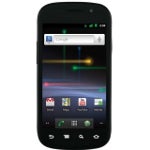 A page on the Samsung.com web site suggests that AT&T will be serving up a version of the Google Nexus S. While the T-Mobile version of the Nexus S is labeled as the GT-I9020T, it would make sense that the GT-I9020A would be a variant of the phone for AT&T. Of course, the caption at the bottom of the web page that reads, "Getting the most out of your AT&T Cell Phones" also gives away the destination of the model.
The big question is whether or not we will see a carrier subsidy on AT&T's version of the Nexus S. As you might remember, the Nexus One was sold unlocked with AT&T's frequencies on board. Will history repeat itself for the latest "Nexus" model or does the placeholder page indicate more "hands-on" involvement from AT&T and a carrier subsidy? A press release from the mobile operator would surely end the suspense.
source:
Pocketnow