AT&T and Alltel to be fined by FCC privacy practices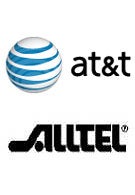 The Federal Communications Commission (FCC) has proposed a fine of $100,000 for two of the largest carriers in the US - Alltel and the recently formed AT&T – for failing to fully certify the actions taken for protecting their customers' information.
As phonearena.com informed last month, FCC is conducting an investigation into the privacy practices of US carriers after the leaking of subscriber phone records, checking whether they adhere to the existing legislation for protecting customer information. As a part of its investigation FCC requested several carriers to submit their most recent certifications, proving that they had complied with federal regulations.
FCC accused AT&T (formed after SBC Communications bought AT&T Corp.) of submitting only a certification for SBC, but not for the old AT&T and Alltel for providing only a statement about how it uses customer data, not a certification.
Both AT&T and Alltel still have the possibility to avoid the fine if they manage to prove that they have met the certification requirements.
Source: Reuters