5 hip new photo editing apps for iPhone and iPad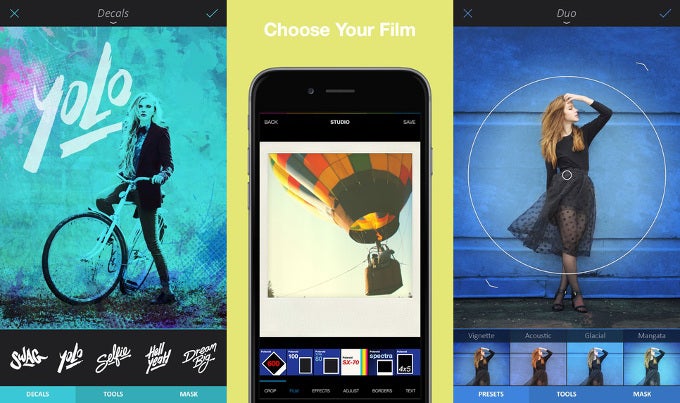 The App Store is a vast space filled with all sorts of applications, but when you're looking for something of good quality and just a bit aside from the mainstream, it could be hard to find.
Cool before it was cool
To help you discover some hip new photo editing apps, we've picked five of the latest (some of them have received a major update lately) camera apps that would give your pictures that edge you might be looking for.
Also, they are just plain cool and as a true hipster you would be using them before the whole world starts talking about these apps. So with no further ado, here are 5 hip new photo editing apps for iPhone and iPad that you should check out.
Glitché
Price: $0.99
The Glitche app adds a simulation of typical glitches to make your images appear as if they are the product of the mishaps of computer intelligence. The effect is hip, and the app costs just a buck.
Facie
Price: $3.99
Facie is an app designed for the selfie obsessed with filters developed for self-portraits - be it for a better skin texture, a soft skin effect, or something else.
Polamatic by Polaroid
Price: $0.99
What's more hip than a Polaroid? The Polamatic app brings back the instant nostalgia of Polaroid pictures with 36 authentic frames in the Polaroid Classic Border Logo format - frames that are not computer generated, but instead high quality scans of new, used, and vintage Polaroid picture frames. The app also features 20 unique photo effects to customize your photo any way you choose.
Enlight
Price: $4.99
Enlight is an advanced photo editor for the iPhone and iPad. It features precise and selective control over tone, color, and details, allowing you to create and save your own unique presets. It also features a built-in masking within every tool allow you to seamlessly blend effects.
Photomyne
Price: $4.99
Photomyne lets you scan your entire printed photo collection, in just minutes. If you've ever tried to scan a collection of old photographs, you probably know how much time it takes, and this app allows you to scan multiple images at once and crops them neatly and automatically.