10 features and improvements that we'd like to see in iOS 10
31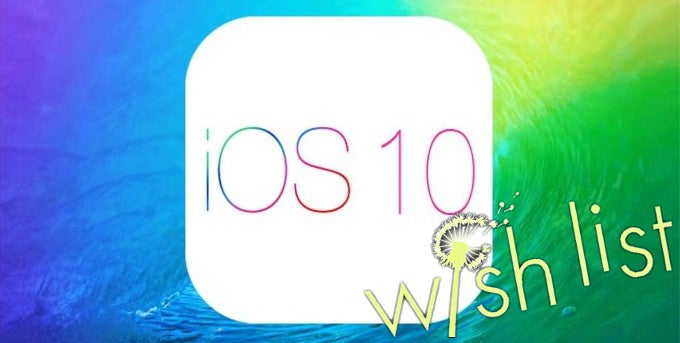 As you probably well know, WWDC 2016 is
right around the corner
, and we should definitely get a glimpse at what Apple has in store for us with its upcoming iOS 10 edition. Of course, Cupertinians are experts at keeping mum about what they are working at, and while there are some exciting rumors about iOS 10 out there, it's hard to discern what is real and what is a product of wishful thinking.
So, whispers are saying that we should expect an Apple Music update, a much-needed, arguably long-overdue App Store revamp, more than 70 new emoji, a dark UI skin, and (gasp) the ability to hide those unwanted apps that you always end up sticking in a folder.
These sure sound great, albeit we can't really imagine Apple going for some of them. Still, whenever a new major iOS announcement draws near, one can't help but dream about what pet peeves of theirs they'd like to see dealt with. On that note, here are 10 features that we'd like to see added / removed / fixed in iOS 10. Warning, that's just a PhoneArena wishlist!
Recommended Stories