SonyEricsson HBH-30 Bluetooth headset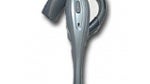 HBH-30 is currently the latest Bluetooth headset in the SonyEricsson fleet of wireless headsets. It is also the first headset designed by the combined forces of Sony and Ericsson. Its successor – the HBH-60 should be available soon, but at the time I write this review it is still on pre-order.
Even though Bluetooth devices are still in their infancy, I am very pleased so see more and better quality headsets being offered by well known companies like SE. In my opinion, right now there is a tie situation between two of them – the HBH-30 and the Jabra Freespeak.

Specifications:
• Talk time: up to 4h
• Standby time: up to 100h
• Weight: 28g
• Size/Volume: 25 cm3
• Voice dialing
• Voice Answer/Reject
• Three button MMI
• Answer/Terminate/Reject call
• Speaker/ring signal volume adjustment
• Mute microphone