Sony Ericsson Z555 Preview

Introduction: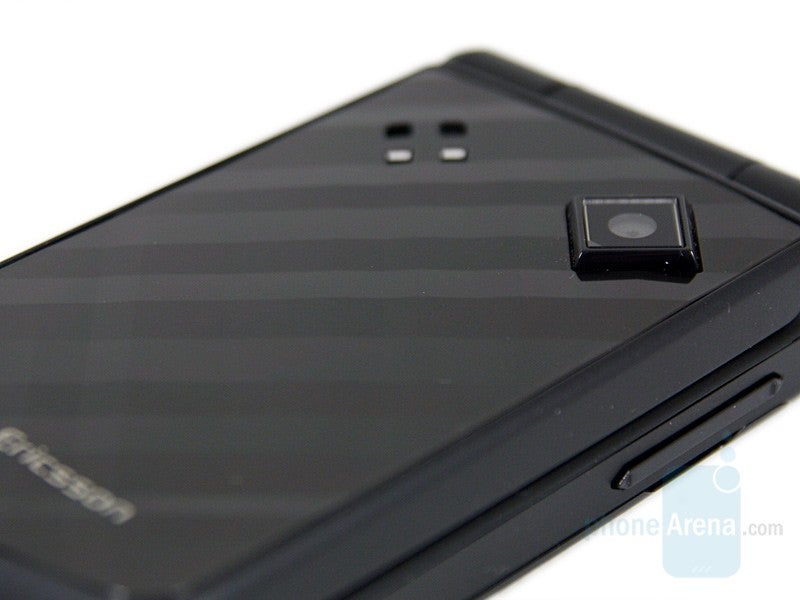 Sony Ericsson showed a few new phones at CES 2008. The clamshell Z555 impressed with its extravagant design, similar to the one of Nokia Prism, and the gesture control present in W380 also. Mainly, the beautiful vision is what makes it attractive for people not ready to spend loads more on the famous Nokia model.
As the phone we are using is a prototype, we will do a preview instead of in-depth review. Expect one in future ...
Design:
The design of Z555 is similar to that of the W380 Walkman, but its edges are more rounded and it has a relief diamond-like pattern, which gives it a quite stylish vision. The two colors, which the phone is expected to be offered in, are Diamond black and Dusted rose. On the beautiful front panel we find the camera, the speaker and the OLED display below them. On the left as well as on the right side the phone is identical with the W380 – it has a charger port and a memory card slot indication on one side and a volume control key on the other.
Standard for a clamshell model, when you open the Z555, there is a
1.9" TFT display
in the upper half, which could have been larger and a pattern surrounding it, corresponding to the vision of the device. There is a light sensor in the lower left corner.
On the other side of the shell we find the
navigation and numeric keys
with the following shortcut buttons between them, giving access to: the internet browser, the power on/off button and the typical My shortcuts menu key. All three of them are identical in design and at first you could be wondering how to turn on the phone.
Interface:
With the Z555 and the W380, Sony Ericsson introduces its new
Gesture Control
system. Unlike Nokia phones, such as the Arte series, there isn't a dedicated sensor, and the system uses the phone's camera. By waving your hand in front of the lens, the phone will "snooze" your alarm or silence the ringing of an incoming call and send it to the voice mail. Currently, only those two simple actions can be performed, but in the future we may see a smarter system which recognizes different gestures.
The phonebook, organizer, messaging and other functionality is the typical for Sony Ericsson phones with all the pros and cons of that software – we won't show them in this preview...
Expect our full review when final, commercial samples are released.