The state of Android Pie updates on the eve of Android Q: the best and worst brands
9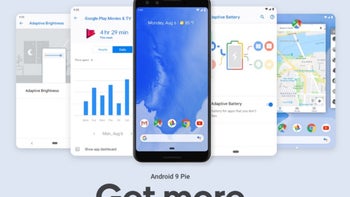 Samsung
Huawei
Google
It goes without saying that Pixel devices were the world's first to receive Android Pie a year ago, but apart from obligatorily leading the way in this area, Google also did a couple of things worth highlighting. While the Android 9.0 build wasn't exactly a groundbreaker in terms of game-changing new features, its stability was a clear improvement over that of 8.0 and 8.1 Oreo right off the bat. Just think of all the bugs that plagued the Oreo-flavored Pixel user experience and notice how few critical issues derived from the Pie update.
Motorola
LG
Nokia
OnePlus
HTC
Sony
Asus
Xiaomi, Oppo, and Vivo
Like Huawei (or even more so), these three big Chinese brands are pretty hard to follow with zero US market presence and stagnant European sales numbers of late. But as far as we can tell, all three have managed to do a decent enough job in most regions and for most popular models, including several ultra-affordable mid-rangers. Unfortunately, their proprietary skins often make the Android experience wholly unrecognizable for the platform's hardcore fans, thus limiting the mass appeal of these phones in certain crucial markets.
Razer, BlackBerry, and Essential