With iOS 13 right around the corner, iOS 12 nears 90 percent total adoption
5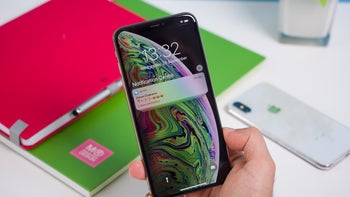 We're probably only a little over a month away from the official announcement of a
new iPhone lineup
and the stable release of the
next iOS version
, and in keeping with tradition, that means we
pretty much know everything
there is to know
about both products
.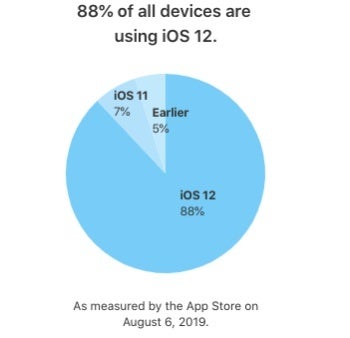 But history also suggests that Apple will be flaunting the impressive adoption numbers of its previous iOS build on stage during the big launch event expected to
take place on or around September 10
. If you're wondering just how impressive this year's score will be, the short answer is very. According to App Store measurements conducted earlier this week, 88 percent of all devices in use are already running iOS 12. An additional 7 percent are still on iOS 11 (for some reason), while the remaining 5 percent haven't even jumped to the 2017 platform version.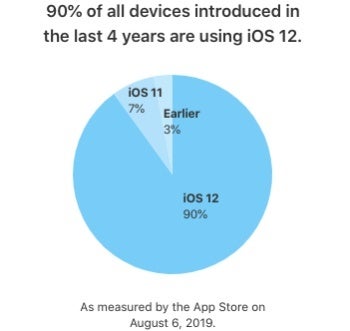 In case that 88 percent figure doesn't feel mind-blowing enough, Apple also estimates the share of devices introduced in the last 4 years that are using iOS 12 at 90 percent, compared to 7 percent on iOS 11 and a microscopic 3 percent for "earlier" builds. The 88 and 90 percent shares have grown considerably from
80 and 83 percent back in February 2019
, maintaining a substantial
lead over last year's iOS 11 adoption rate
.
"Only"
85 percent
of iPhone and iPad owners had upgraded to iOS 11 on the eve of the version 12's public rollout, and yes, iOS 12 still has a little time left to break the 90 percent barrier before its successor actually sees daylight. Because this is an (unfair) comparison that Apple is likely to highlight next month, let us point out a measly 10.4 percent of Android devices were running Pie as of May 7, which is the last time Google refreshed its official OS distribution chart.