We still don't know if future Huawei phones will run Android, and neither does Huawei
4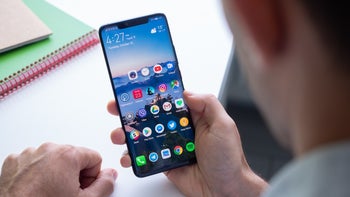 After preparing for the worst possible outcome of the US-China trade war by
accelerating the development
of the company's
in-house Android replacement
, Huawei's head honchos breathed a sigh of relief on Saturday as
Donald Trump unexpectedly walked back a ban
that impacted the tech giant in
previously unimaginable ways
.
Unfortunately, President Trump didn't exactly elaborate on the conditions in which Huawei will be permitted to do business with American companies, merely stating the latter are again free to sell "equipment where there's no great national security problem with it." While it remains unclear how this risk assessment will be done (and exactly who's in charge of the operation), Huawei appears to be staying cautious, awaiting official guidance from the US Department of Commerce before celebrating.
The Android issue is a particularly thorny one, so it definitely comes as no surprise to hear Tim Danks, Huawei's vice president of risk management and partner relations,
essentially offer no comment
regarding his company's future use of Google's operating system, apps, and services. While the Chinese behemoth is "acknowledging President Trump's comments related to Huawei over the weekend", a thick cloud of confusion continues to hover over its core businesses.
That's because even National Economic Council chairman Larry Kudlow provided
fairly vague explanations
of the whole situation in an interview on Sunday, highlighting Huawei hasn't received a "general amnesty"... yet and hinting at individual licenses to be issued soon for "generally available" parts and components needed by the Chinese company to stay in business.
That
sounds
like it applies to Android, which is an open source OS widely available around the world, but it might not apply to the "full", licensed version of Android that includes crucial Google apps and services, as well as the Play Store, by default. In other words, Huawei still doesn't know for sure what software its future phones and tablets will be allowed to use. The same probably goes for Google, which has yet to comment on the latest development in this ongoing legislative mess that threatens to
negatively impact the entire smartphone industry
.