Why is HTC not throwing in the towel yet?
28
This article may contain personal views and opinion from the author.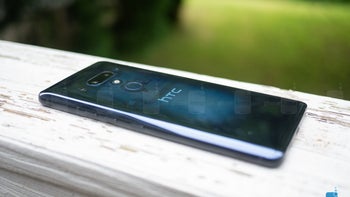 Among an onslaught of
Galaxy Note 10
,
iPhone 11
, and
Pixel 4 leaks
, you'd be forgiven for missing a far less important story in the grand scheme of today's mobile industry that may have however grabbed the attention of nostalgic fans of a classic Android smartphone brand earlier this week. A mid-range, overpriced HTC handset is
gearing up for a European launch
, which means HTC is somehow still alive.
This is a company that's been on its deathbed for a number of years now,
bleeding money
month after month and
quarter after quarter
, but even though its
latest mainstream flagship
handset is more than a year old with no sequel in sight, mediocre devices like the aforementioned
Desire 19+
or outright bizarre products like the
Exodus 1s
are technically keeping the Taiwanese outfit in the mobile game.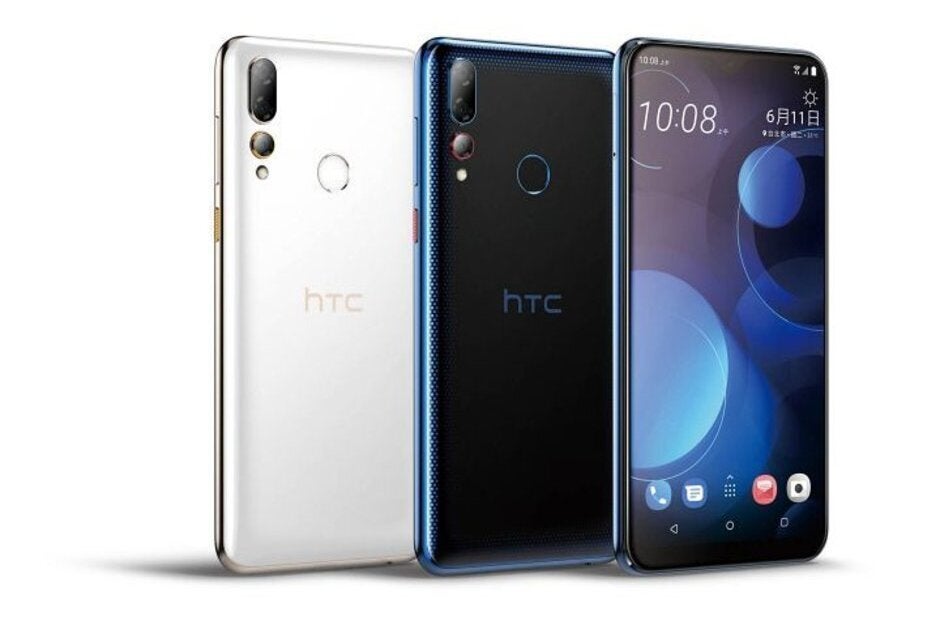 The Desire 19+ is HTC's latest forgettable phone
While HTC's descent to market irrelevance has been
analyzed before
, you might be wondering exactly why the company is still in business. It's clearly not to give Apple and Samsung a run for their money right now, as was the case back in 2010 or 2011, but there must be a reason. Something that's stopping HTC from calling it quits altogether. Well, I actually have a few ideas, and as an ardent fan of classic designs like the HTC Dream, Wildfire, Nexus One, ThunderBolt, and especially the HTC One M8, I passionately hope one of these things will create the right opportunity for a spectacular comeback.
5G is the name of the game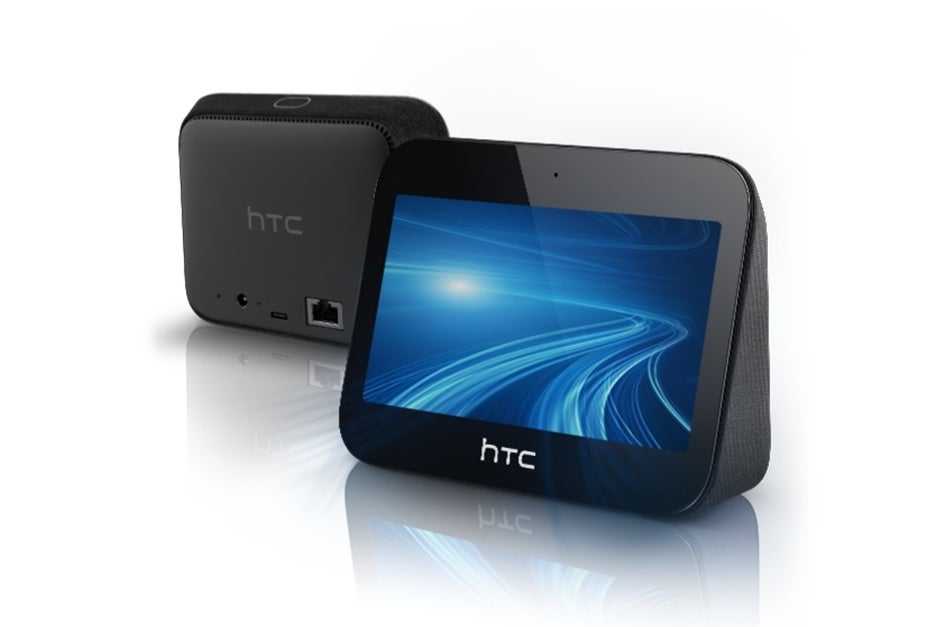 The HTC 5G Hub could lead to 5G-enabled HTC smartphones on US carriers
When the transition ultimately happens and 5G connectivity reaches the widespread adoption 4G LTE achieved a number of years ago, the market leader chart could be very different from what it currently is. That's probably HTC's endgame, and while it's easy to mock the company for releasing a
5G hub
when many competitors already have 5G phones out, that's actually not a bad start.
The Sprint-exclusive smart HTC 5G Hub maintains the company's close relationship with one of America's largest carriers, which could become even bigger soon enough by
merging with T-Mobile
. In fact, you may not remember this, but HTC made both Sprint's first 4G phone back in 2010 and Verizon's first 4G LTE handset the next year. Times have obviously changed since then, but as US carriers are unlikely to join forces with Chinese OEMs anytime soon, they could definitely turn their attention back to a trusted old partner like HTC.
Nostalgia overload
According to Counterpoint Research
, HMD Global sold 4.8 million Nokia-branded smartphones around the world between April and June 2019. That may not sound substantial... until you realize the Nokia brand was in an even worse position than HTC is right now just three years ago. A little Finnish startup came and essentially brought Nokia back from the dead, riding a wave of nostalgia for the defunct company's crazy popular "dumb" phones.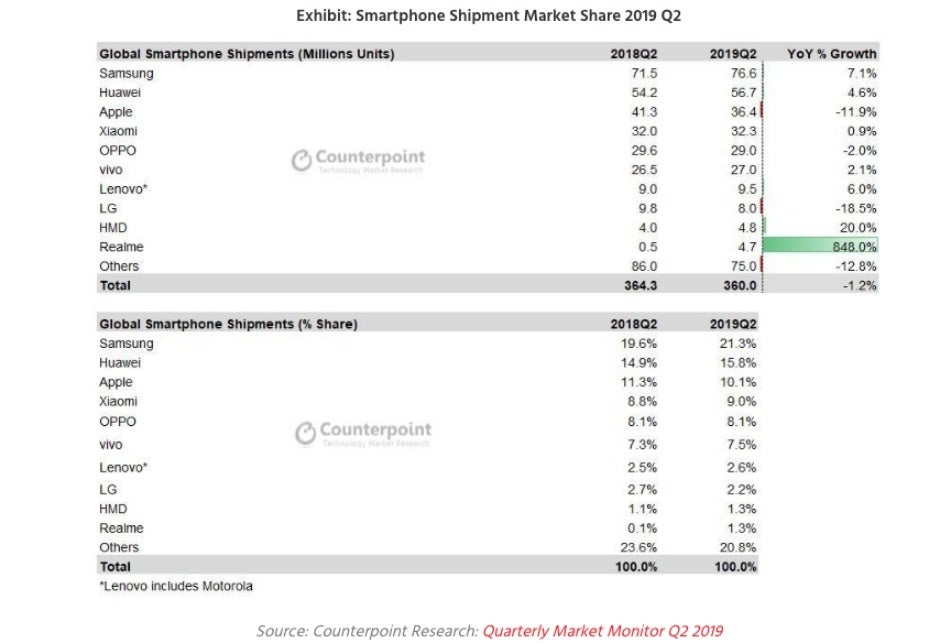 The new Nokia, aka HMD, is the success story HTC might want to follow
At the same time, the new Nokia quickly adapted to modern trends, releasing a bunch of solidly built smartphones with clean Android, respectable specifications, and aggressive prices. After a few years of hesitations and mostly failed experiments, HTC is expected to try something similar by
reviving the Wildfire
for a new cash-strapped audience. This sounds like the company's best idea in ages, but let's hope the
upcoming Wildfire quartet
will not be plagued by the same issues as recent Desire releases.
These need to be crazy affordable rather than regularly affordable and ideally run near-stock Android to minimize the risks of
poor software support
. Call me a dreamer, but if HTC pulls off this reimagined low to mid-end lineup, it can get back on the map and start building a comeback. Perhaps take a page from BlackBerry and try to revive physical keyboards as well. After all, the attention garnered by the
F(x)tec Pro1
and
Unihertz Titan
projects proves there's still a lot of interest for QWERTY devices. Now picture a modernized HTC Dream with a slide-out hardware keyboard, a touchscreen, and a clean new version of Android. Droolworthy stuff, eh?
The market needs diversity and originality
For all its flaws and shortcomings, you can't fault HTC for playing things safe. This is the company that released the world's first Android handset, the one that did dual cameras before they were cool, and now its main gamble seems to be
blockchain technology
. Unfortunately, that's unlikely to pay off in the near future, and HTC might be running out of time and money soon. After all, the company generated a microscopic $14 million or so in
July 2019 revenue
on sales of both smartphones and virtual reality headsets. That's how much revenue
Apple's iPhones generated
every single hour during the year's second calendar quarter.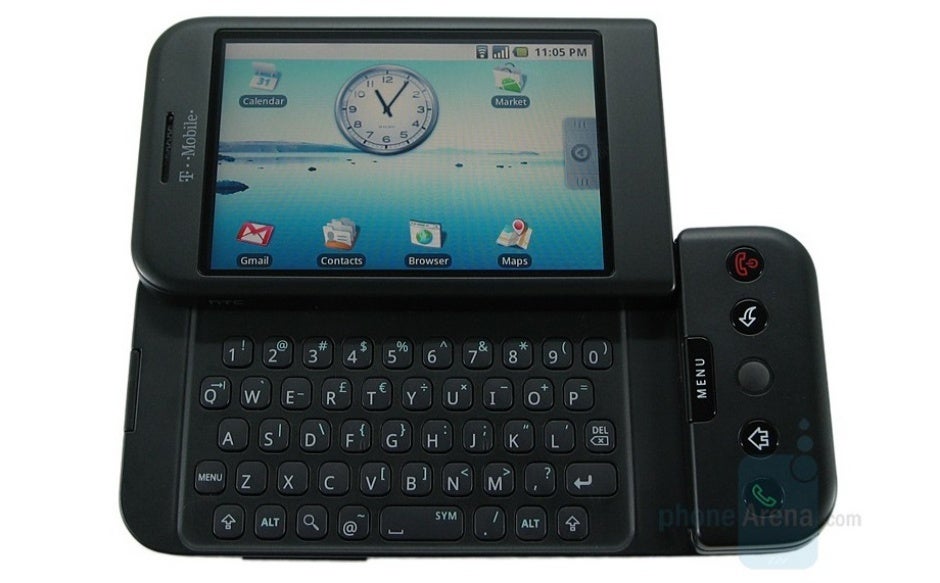 A reimagined HTC Dream, aka T-Mobile G1, could be just what the market needs after all these years
So, no, HTC can no longer afford to take any game-changing risks. But what it could definitely do is license out the brand to a company willing to try new things while respecting HTC's legacy and maintaining its ties with key US partners. Sounds almost utopian, I know, but there's a pretty massive gap between the world's top five smartphone vendors and the rest of the pack that could be filled by an ambitious outfit with a plan. Of course, the plan also needs to be right.
Recommended Stories