Sony lowers Xperia shipment forecasts following worst quarter ever
62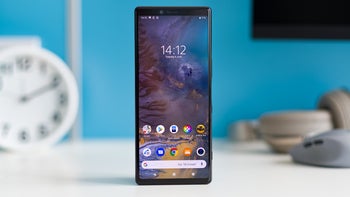 Sony sold a whopping 40 million smartphones in fiscal 2014 but recent struggles mean that just five years on the company is removing an entire zero from its latest shipment predictions.
Despite initially forecasting sales of 5 million units for the 2019 financial year (April 1, 2019 – March 31, 2020), Sony has now
revised its predictions
down to 4 million units following an absolutely terrible quarter in which it sold just 900,000 smartphones. The figure represents a record-low for the company and also the first time it's sold less than 1 million smartphones in a quarter. To add further perspective to the matter, just twelve months earlier Sony managed to sell a decent 2 million devices.
Sony didn't have any major launches for the first two months of the quarter and instead relied heavily on sales of the Xperia 10 and Xperia 10 Plus, but towards the beginning of June the Japanese brand did launch its latest flagship – the
Xperia 1
– in most international markets. The smartphone was frequently listed as out of stock in many markets which ultimately suggested demand was high. However, the company's latest shipment figures suggest that, in actual fact, supply was simply limited.

While it's unclear how much money Sony's smartphone division lost last quarter because it no longer provides a separate financial report for the business, Sony has previously warned that profitability likely won't arrive until the quarter ending March 2021. To achieve this, it's hoping to continue reducing operating costs and boost sales once 5G smartphones start becoming more popular.
Recommended Stories