Samsung starts its 5G shopping spree with network analytics firm acquisition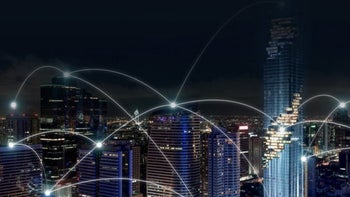 While Samsung is gearing up for
yet another record-breaking quarter
in terms of overall profit,
decent Galaxy Note 9 sales
may not be enough to generate a surplus for the company's stagnating mobile division.

Going forward, it's not looking like the overcrowded global smartphone market will bounce back to massive growth anytime soon, so it's certainly not surprising to see Samsung trying to branch out, as well as consolidate and beef up its other profitable businesses.

To that end, a whopping KRW 25 trillion ($22 billion) investment in the areas of artificial intelligence, 5G, automotive electronics components, and biopharmaceuticals was announced a couple of months back, along with "additional" investments in semiconductors and displays to "maintain global leadership."

The first chunk of that $22 billion committed for the next three years is going to Zhilabs, a real-time network intelligence firm founded in Barcelona roughly a decade ago. This is by no means a large company, with its less than 250 employees stationed in a handful of Spanish, British, and American offices.

But the list of Zhilabs customers is definitely impressive, including Hewlett Packard Enterprise, as well as several major wireless service providers, like Vodafone, O2, Telefonica, and Optus.

Mum's the word on the acquisition price for now, but we do know Zhilabs will be fully owned by Samsung, nonetheless operating independently under its own management. As for the two's future goals, they include creating "new cutting-edge technology in the transformation from 4G to 5G" by leveraging "joint capabilities."

Zhilabs is best known for devising a software product called FlowSight, which is capable of collecting massive data at an unrivaled speed, as well as analyzing it and automatically improving network quality to "finely tune customer experiences" both right now and in the impending "5G era."

Through this type of AI-based automation, Samsung wants to play a key role not just in laying the 5G groundwork, but also in leading industries like the Internet of Things (IoT) and connected cars in the long haul.